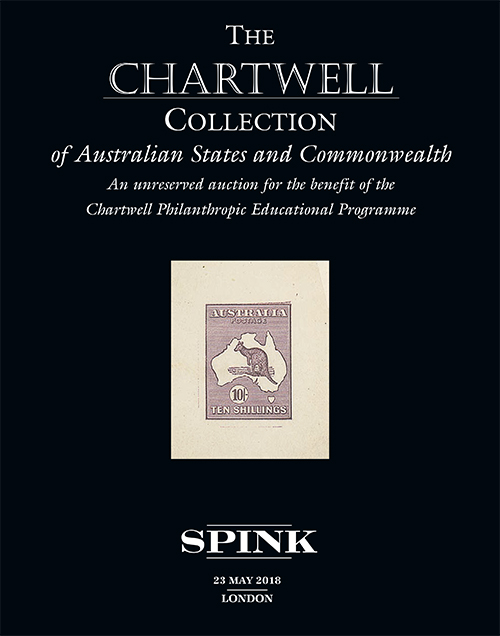 With today´s £2million charity auction, Spink completes the largest-grossing run of auctions in British and Commonwealth philatelic history realising £18,000,000
May 23 2018
Over 5,000 lots were sold throughout the last few years. Spink held the inaugural auction of the Chartwell Collection a few years ago and sold the latest part of the series today in London;A fine collection which has made history by realising £18,000,000 and has become the largest-grossing run of auctions in British and Commonwealth philatelic history.
The latest series of this fine collection is 100% sold and raises over £2,000,000 for a noble educational purpose
The latest series of this fine collection formed over several decades was sold at an unreserved auction for the benefit of the Chartwell Philanthropic Educational Programme
"Who said philatelists were not philanthropists? Just two weeks after having raised £200,000 for the new building of the prestigious Royal Philatelic Society of London we are delighted to once again raise funds for a charitable cause. We value our relationships with clients and it gives me great pride to be the auction house of choice for vendors again and again." says Olivier D. Stocker, Spink Chairman and CEO.
---