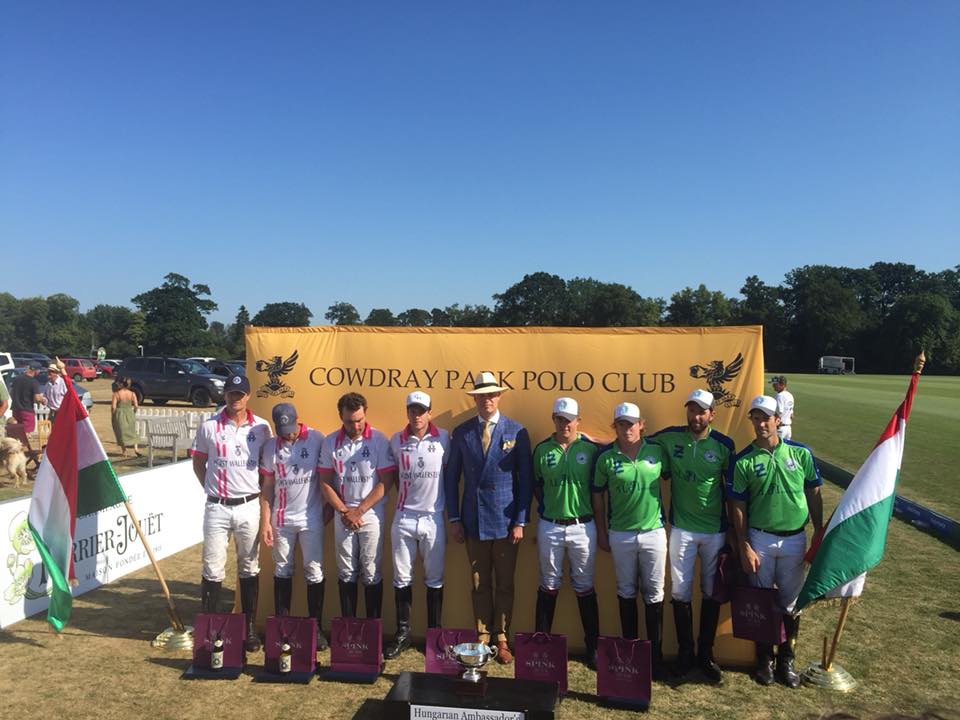 On Saturday 14th July, Spink Special Comms helped organise the Hungarian Ambassador's Cup at Cowdray Park Polo Club.
Special Comms and Medal Services were commissioned to design and produce the bespoke prize medals as well as provide the prestigious trophy.
The match was one of the quarter finals of the British Open 'Gold Cup'. Spink bags, logos and signs were part of the backdrop to some of the best polo in the world - certainly the best one can see in the UK. There was an enormous crowd of spectators on a gloriously sunny day.
It is hoped that this Cup (similar to the Argentine Ambassador's Cup) will be played for many decades to come.