Spink's Autumn sale of British coins will take place on September 25th. This is the best selection of English, Scottish, Irish and Anglo-Gallic coins offered in London this season.
Included in the sale is part II of the Ross Blakey collection of Tudor coins with good examples of many denominations and rarities including an Edward VI gold Crown and an Elizabeth I 'portcullis money' 4 Testerns of 1601, struck for use by the East India Company in its first ventures.
Above: Lot 464
Elizabeth I, Portcullis money, 4-Testerns
Estimate: £3,500-4,500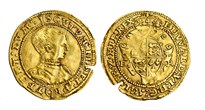 Left: Lot 408
Edward VI, second period, Crown
Estimate: £3,500-4,500
This collection follows on from the Keith Smalley Collection which has some excellent and rare English and Scottish coins including a Bedwyn mint Penny of Edward the Confessor and a Cricklade mint penny of William the Conqueror.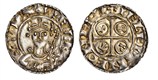 Above: Lot 190
William I, Paxs Penny, Cricklade
Estimate: £1,500-1,800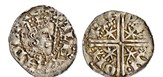 Above: 176
Edward the Confessor, Penny, Bedwyn, Cilda
Estimate: £1,500-2,000
Of particular interest in this collection is one of the best offerings of Anglo-Gallic coins for some time, from the medieval English lands in France, including an extremely rare coin from Bergerac struck of Henry Duke of Lancaster c. 1350.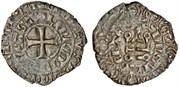 Above: Lot 318
Estimate: £1,000-1,200
Highlights of the sale also include Sovereigns of Henry VII, VIII, Mary and Elizabeth I along with four Five Guinea pieces of Charles II, James II, William and Mary and Anne.
This is also a rare opportunity to bid on a number of important gold coins, including: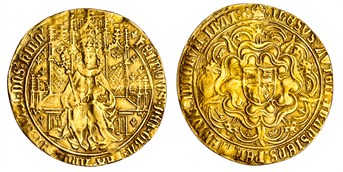 Above: Lot 538
Henry VII, Sovereign, type IV
Estimate: £25,000-35,000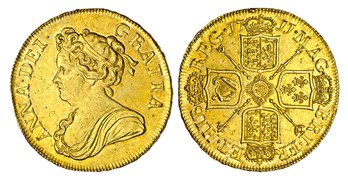 Above: Lot 672
Anne, Five Guineas, 1711
Estimate: £11.000-14,000
Speaking of the sale, British coins specialist William MacKay said 'this sale has found depth in the range and quality of coins on offer and is a must for anyone looking to acquire rare British coins.'
Click here to view the catalogue and bid online with Spink Live.
For further press information, please contact: Eleanor Ball, Email: [email protected] or Telephone: +44 (0)20 7563 4009. All images copyright Spink.
Click here for more information on Spink Chairman and CEO Olivier D. Stocker