In today's Hong Kong auction, Spink sold the highly praised Nicholas Rhodes Tibetan coin collection. This included some extremely rare coins, many of which surpassed their estimated values and achieved record prices.
Bidders were keen to take advantage of this unique opportunity to own coins of such significant historical, cultural and aesthetic value. The auction continued long into the evening and made for a successful, memorable sale.
Coin specialist Barbara Mears said: "I believe this is the first auction dedicated entirely to Tibetan coins. We knew it was a popular area for dedicated collectors but were not sure how well such a large offering would go. Rarities such as the 20th century pattern coins achieved record prices. This was due to the great regard with which Nicholas Rhodes was held among numismatic circles, but also to the efforts of the Spink team."
Highlights include…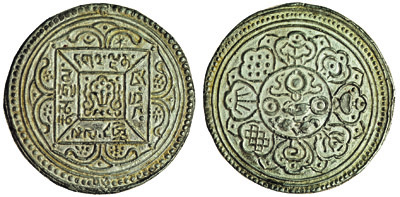 Above: Lot 297
Price realised: HK$ 384,000.00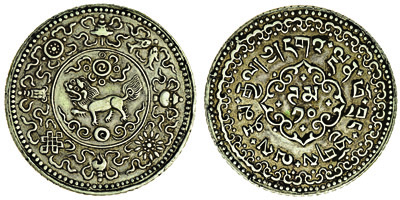 Above:
Lot 302
Price realised: HK$ 168,000.00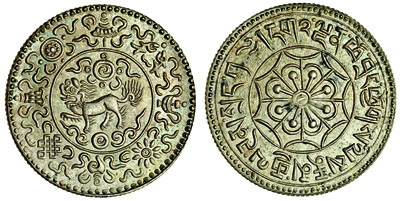 Above: Lot 305
Price realised: HK$ 180,000.00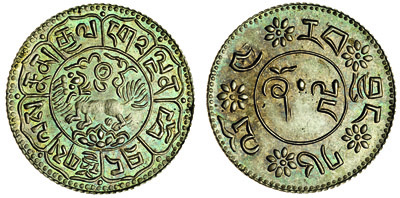 Above: Lot 306
Price realised: HK$ 168,000.00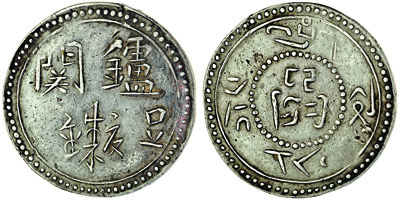 Above: Lot 319
Price realised: HK$ 312,000.00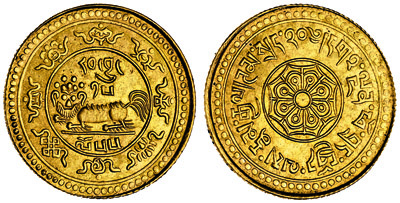 Above: Lot 476
Price realised: HK$ 336,000.00
Nicholas Rhodes (1946-2011) was a celebrated British numismatist. He started collecting oriental coins in 1962, developing a particular interest in Himalayan coins. He was able to nurture this passion early in life, travelling to Nepal after leaving school and discovering the numismatic paradise of Kathmandu.
Nicholas Rhodes lectured extensively on numismatics, published over 200 articles and co-wrote eight books. He was Honorary Treasurer of the Royal Numismatic Society from 1973 to 2002, when he was elected Honorary Fellow. He was also a founding member and Secretary General of the Oriental Numismatic Society.
His collection of Tibetan coins was widely recognised as being one of the best that has ever gone to auction. It was a successful day not only for collectors, but for Spink's burgeoning Hong Kong office, which is building a swiftly growing calendar of similarly exciting events.
For further press information, please contact: Eleanor Ball, Email: [email protected] or Telephone: +44 (0)20 7563 4009. All images copyright Spink.
Click here for more information on Spink Chairman and CEO Olivier D. Stocker.