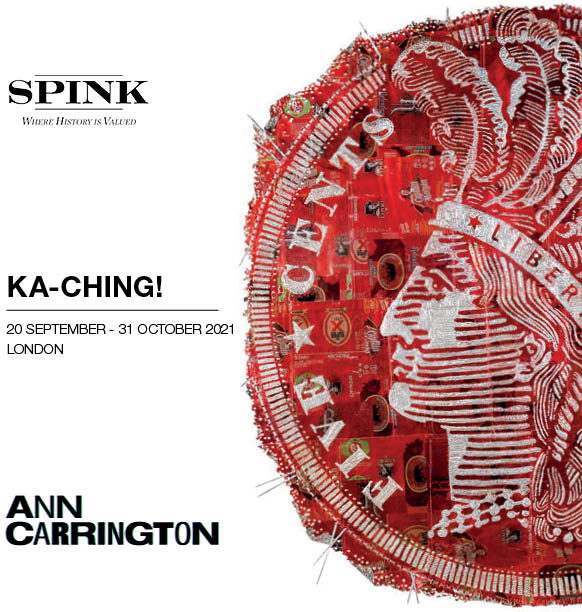 Spink is delighted to present an exhibition by internationally renowned artist Ann Carrington at Spink London's premises. 'Ka-ching!' exhibition presents a wide range of artworks using objects familiar to us all. Knives, forks, barbed wire, pins, paintbrushes and various other materials come to life to tell evocative stories. We look forward to welcoming you to the world of Spink, decorated by Ann.
It was Ann Carrington's slant on stamps and coins that first caught the attention of Spink. After an eye-opening visit to the artist's Margate studio, tucked away in the old rail goods yard, it became clear there was a symbiosis of a global auction house, well-established in collectables and Ann Carrington's intricate works; a perfect showcase of fine art.
Buy Now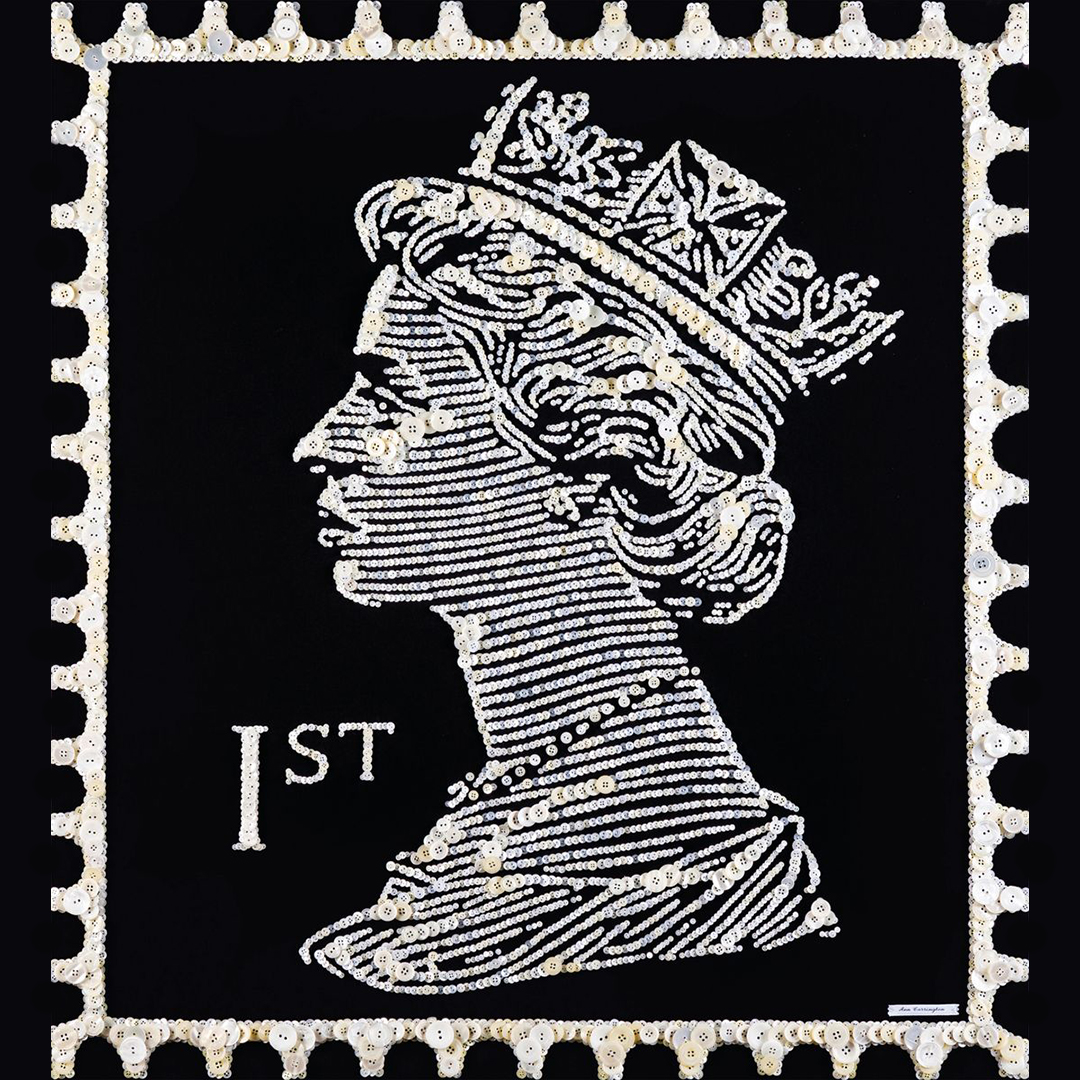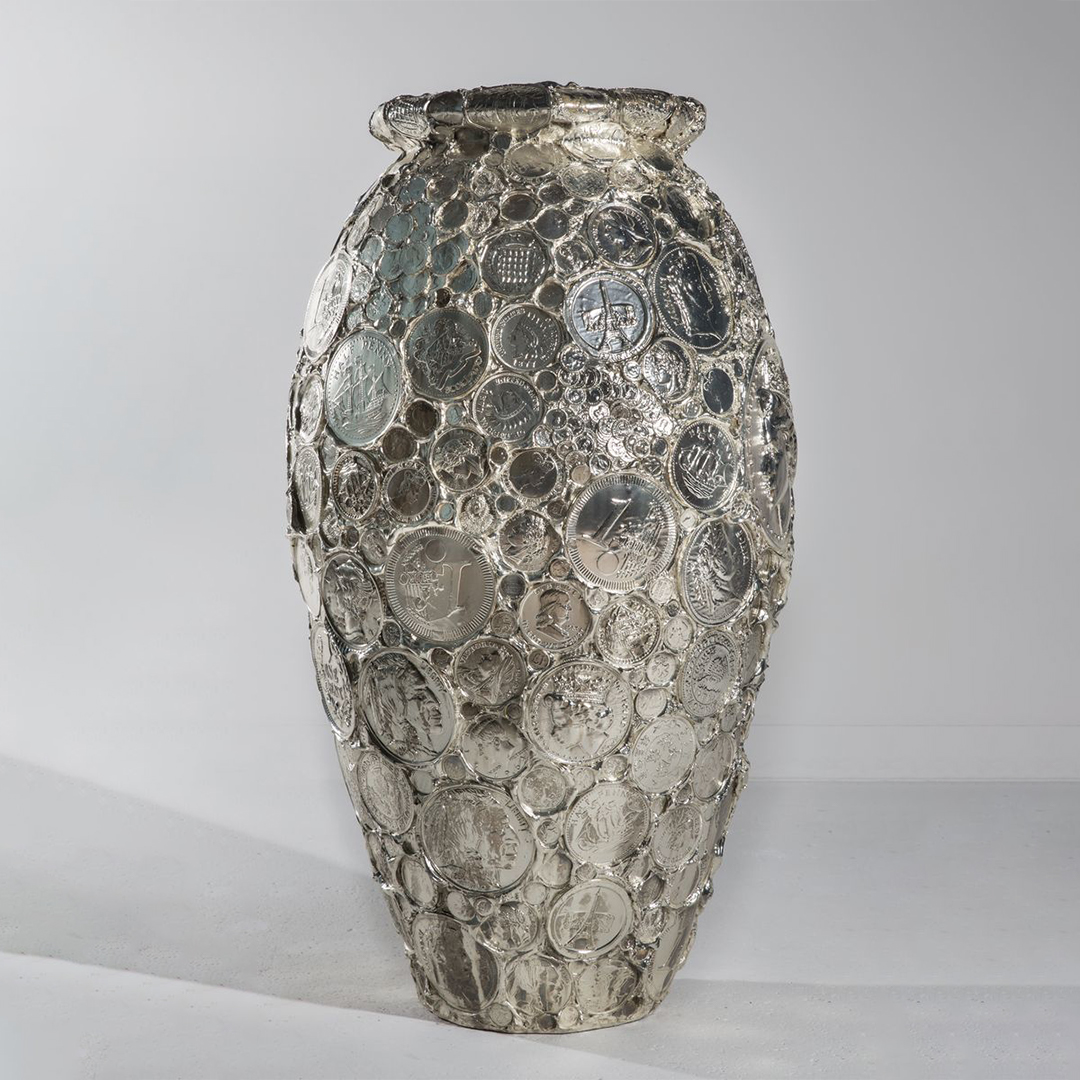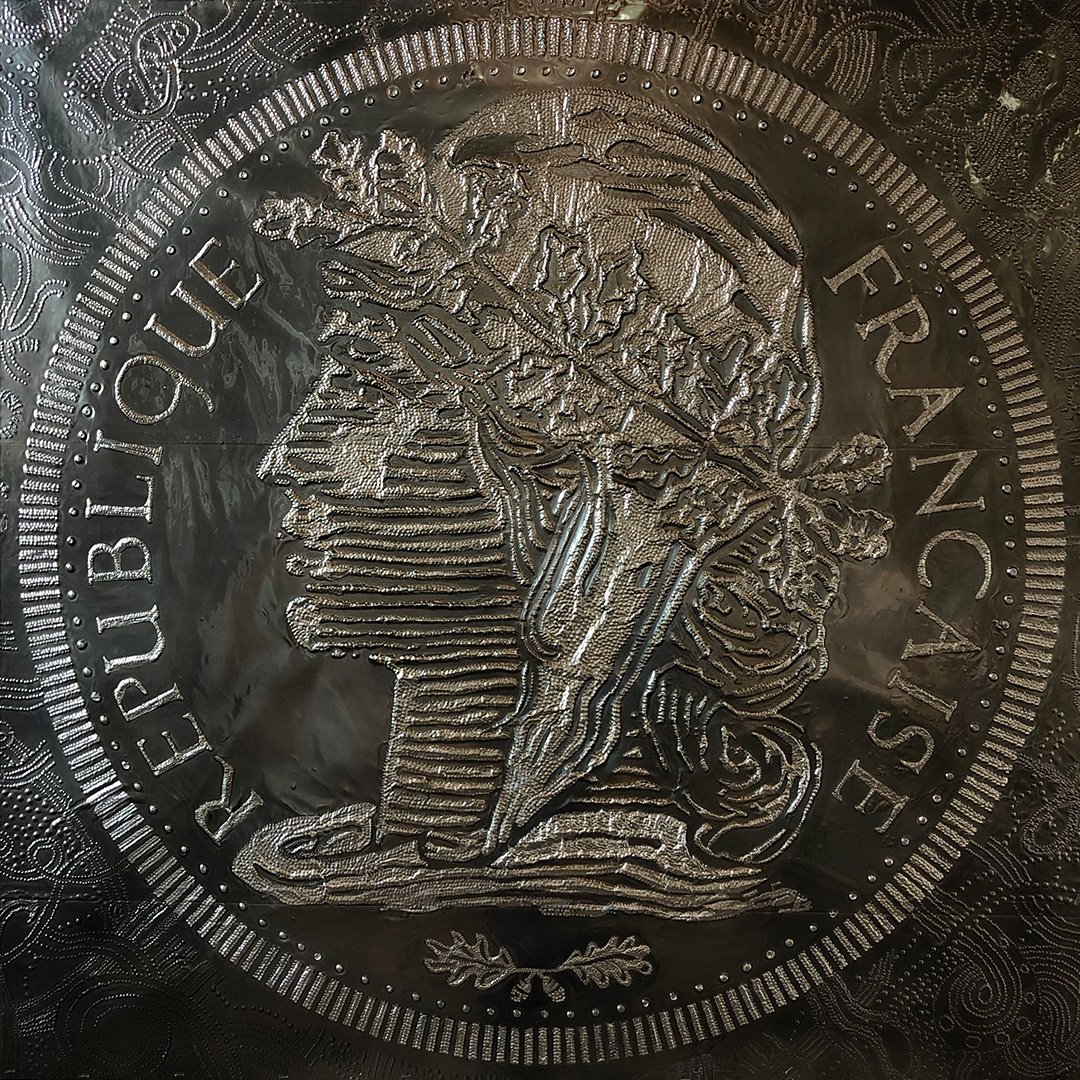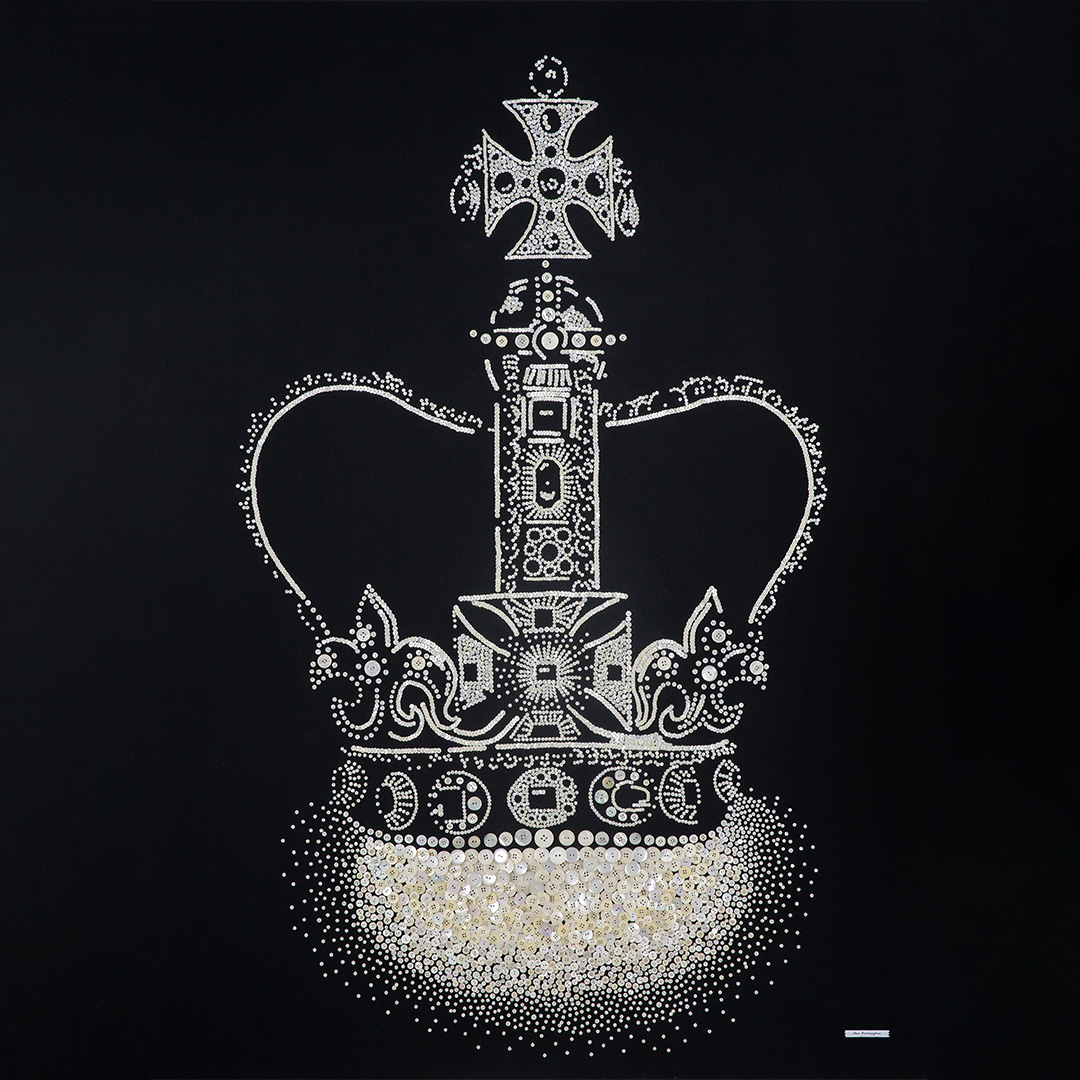 Ann Carrington was commissioned to make The Royal Jubilee Banner for the Queen in celebration of her Diamond Jubilee. Also, she has been helping to raise awareness of current issues through her artwork as a UN ambassador. She has received multiple awards for her contributions to art.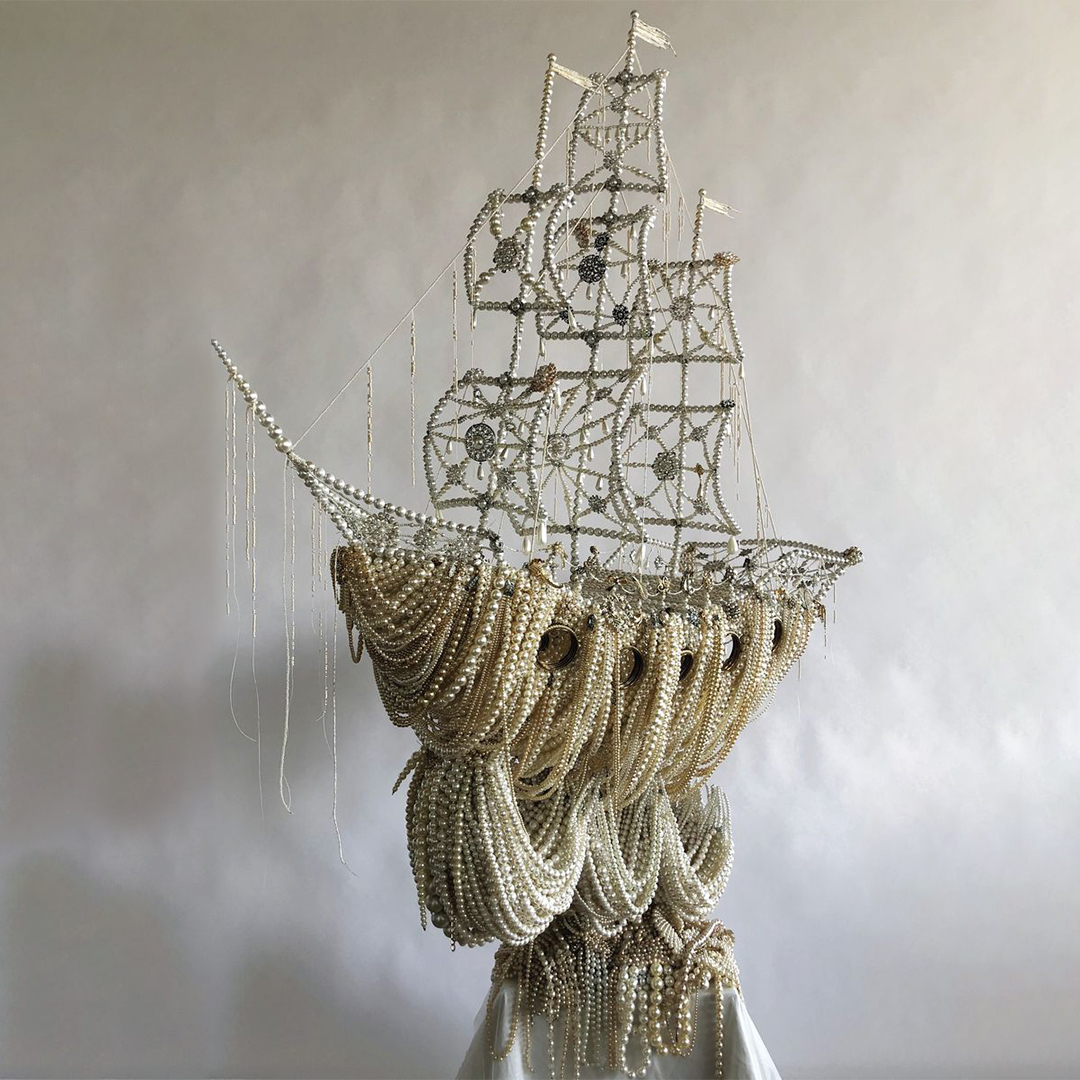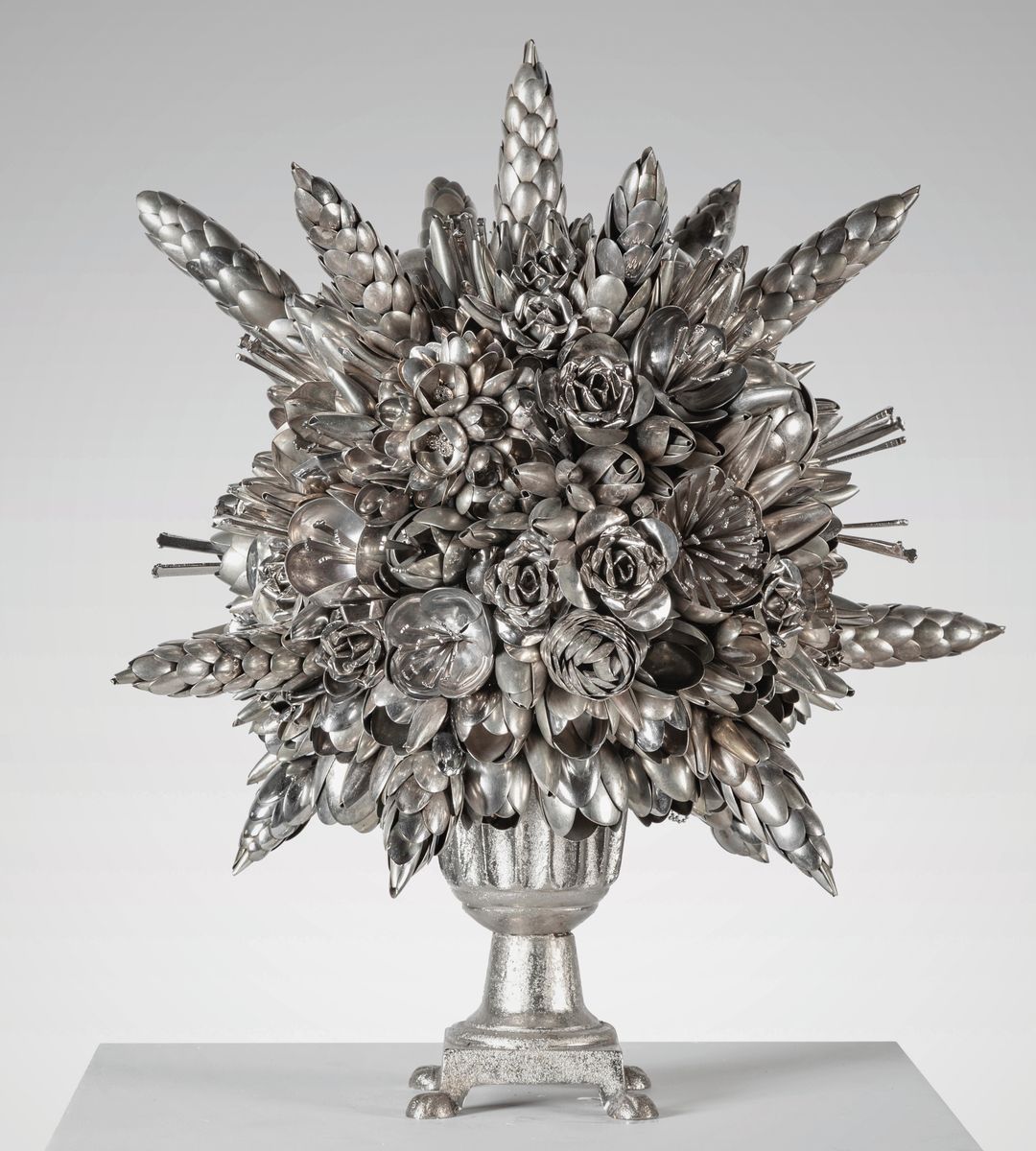 There will be 28 artworks on display in the Spink gallery, starting on 20th September until 31st October 2021. Some of her works will also be presented at Stampex International Stamp Show, London from 29th September to 2nd October.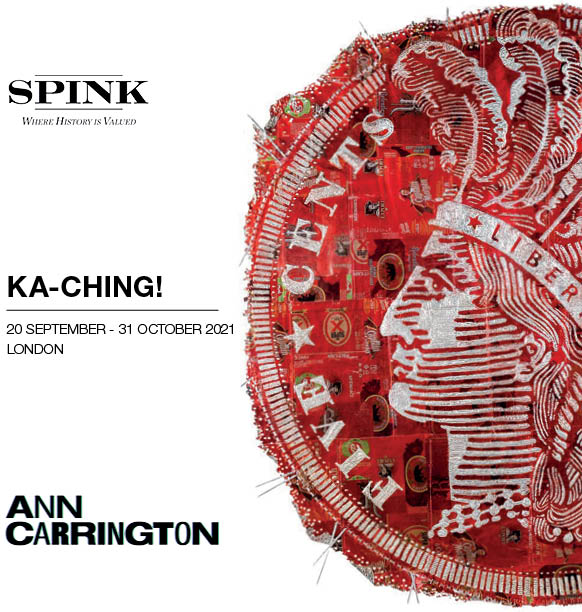 View online catalogue
"She has this amazing ability of transforming something very ordinary into something very extraordinary". - Sir Paul Smith
Collections / Clients
Victoria and Albert Museum; The United Nations, Royal Mail; Royal College of Art; The Design Museum; Thames Diamond Jubilee Foundation; Rothschild Collection; Chiltern Firehouse; The Worshipful Company of Haberdashers; The National Trust; The Commonwealth Institute; The New Gallery of Modern Art, Moscow; Levi Strauss & Co; Citibank; Mars; Waldorf Astoria; Clarks; W Hotels; DAKS; Dunhill; Mercury Telephones; Agent Provocateur; Novogratz; Fred Segal; HRH Her Majesty Queen Elizabeth II; HRH Prince Charles; Duke of Westminster; William Russell; Lord Mayor of The City of London; Sir Paul Smith; Sir David Tang; Sir Elton John; Gwyneth Paltrow; Issey Miyake; Tyra Banks; Gordon Ramsay; Tom Kerridge; Lulu Guinness; Lilly Saffra; Andre Balazs; Donatella Flick
Watch an interview with Ann Carrington in her studio:
All items are available for sale.
For more information or to arrange a private viewing, please contact:
Tim Robson
[email protected] | +44(0)20 7563 4007
Press Inquiries:
Alzbeta Lanova
[email protected] | +4420 7563 4030
SPINK UK | 67-69 Southampton Row | Bloomsbury | WC1B 4ET | London