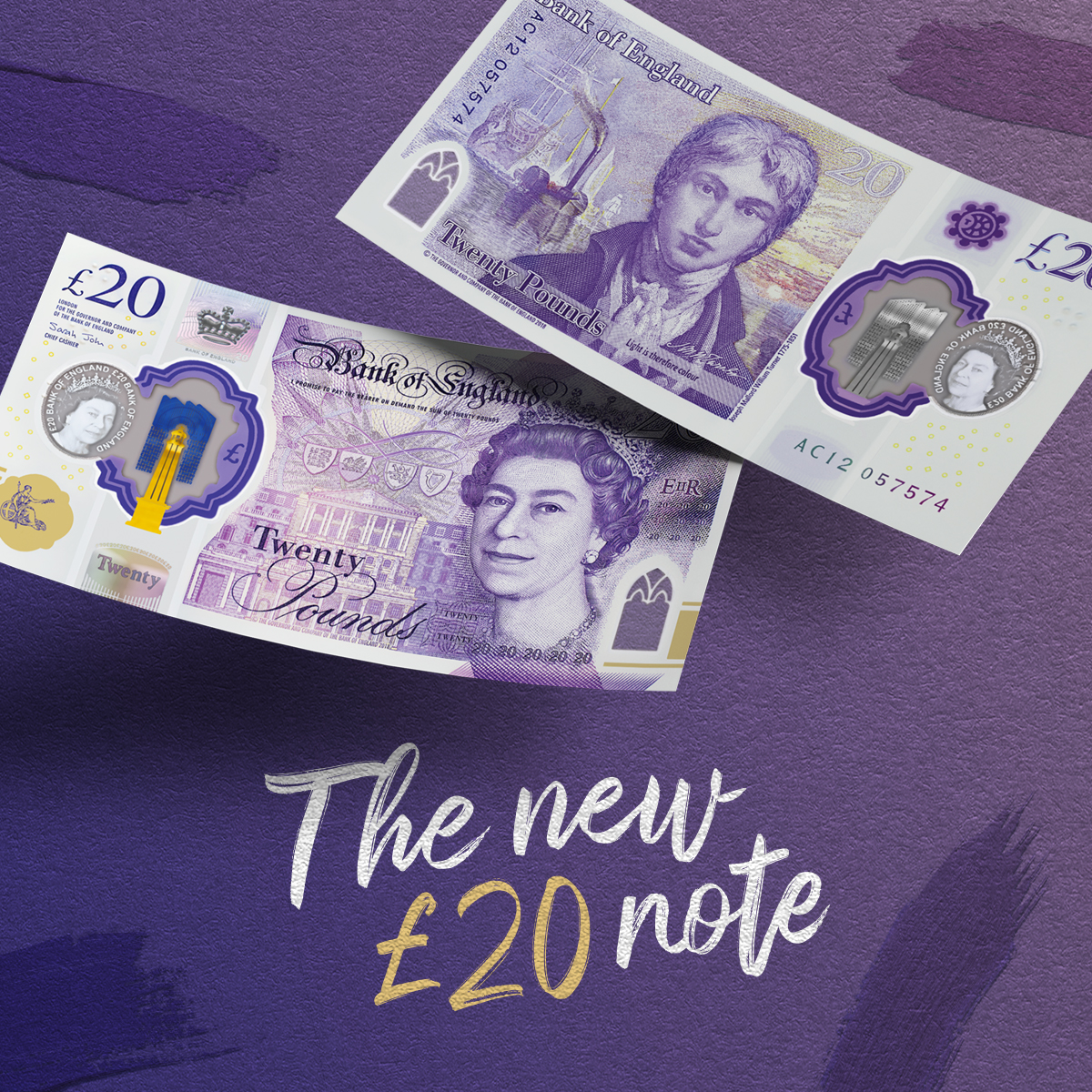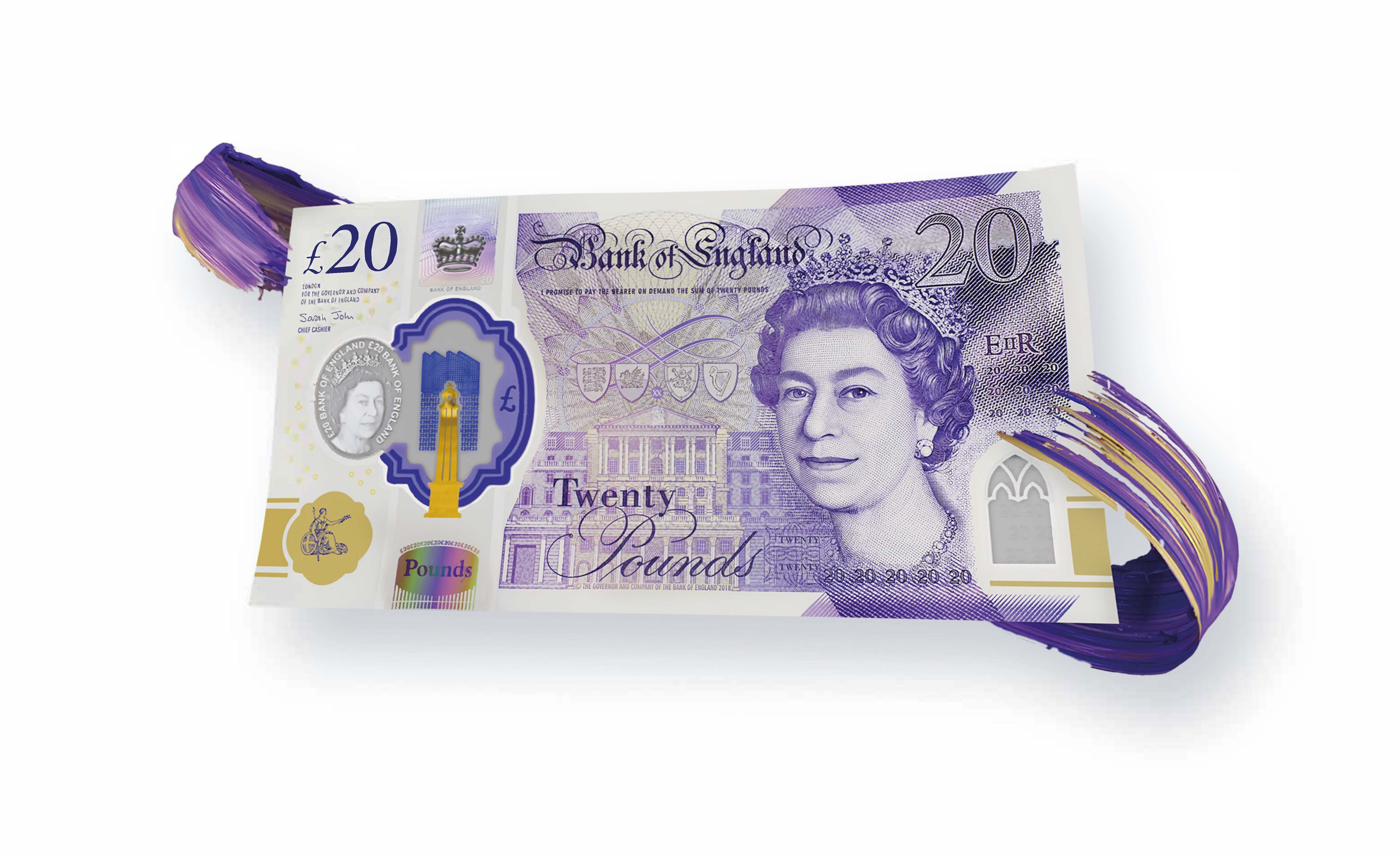 Charity Auction of Bank of England Notes

8 April 2020 | 5 PM
CLICK TO VIEW THE AUCTION ON SPINK LIVE
The new polymer £20 note featuring artist JMW Turner entered circulation for the first time on 20 February 2020. To celebrate the issue of its most secure banknote yet, the Bank of England has partnered with Spink to hold a charity auction of low numbered polymer £20 banknotes at Spink's London office on 8 April. The auction proceeds will be donated equally between three charities chosen by Bank staff: YoungMinds, Pancreatic Cancer UK and Alzheimer's Research UK.

Lots on offer will include the serial number AA01000010 (the lowest numbered publically available note) and a complete sheet of £20 notes. A total of 140 lots will go under the hammer with 0% commission as single items or groups of notes.
The new £20 includes two see-through windows and a two colour foil which make it very difficult to counterfeit. Design features include JMW Turner's self-portrait and his masterpiece The Fighting Temeraire. The new £20 note is also the first banknote to feature the signature of Sarah John, the Bank's current Chief Cashier. Further details about the new £20 note are available at www.thenew20.co.uk
For more information on the Charity Auction of Bank of England Notes or to schedule a viewing, please contact:
Elaine Fung
Email: [email protected] | Tel: +4420 7563 4095
Or
Barnaby Faull
Email: [email protected] | Tel: +4420 7563 4031
SPINK UK | 67-69 Southampton Row | Bloomsbury | WC1B 4ET | London
ABOUT SPINK
Spink is the world's leading auctioneer of Stamps, Coins, Banknotes, Medals, Bonds & Shares, Autographs, Wine & Spirits, Books and Handbags & Accessories. Since its foundation in 1666, the Spink name has become synonymous with tradition, experience and integrity. Holder of royal warrants and numerous records for prices achieved at auction, Spink offers an unparalleled range of services to collectors worldwide. Headquartered in London, with offices in New York, Hong Kong, Singapore and Switzerland, Spink holds over 70 auctions a year. Catalogues can be accessed through the Spink website (www.spink.com), Spink Live online bidding platform (www.live.spink.com) or via the Spink App for iPhone and iPad.