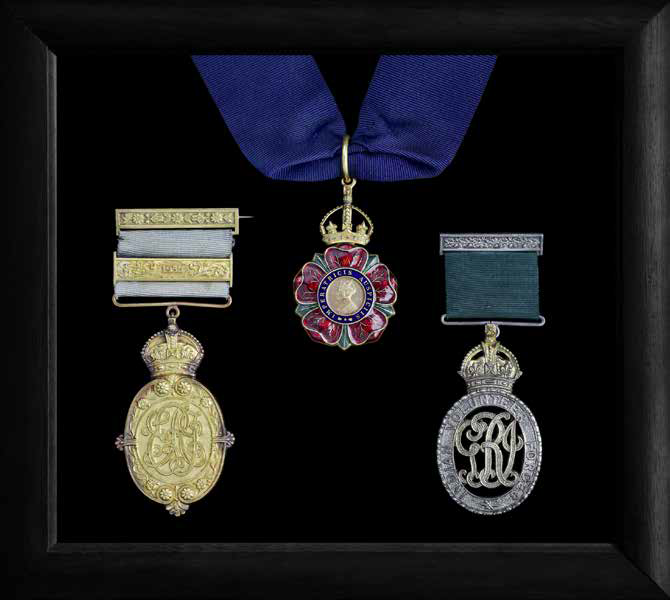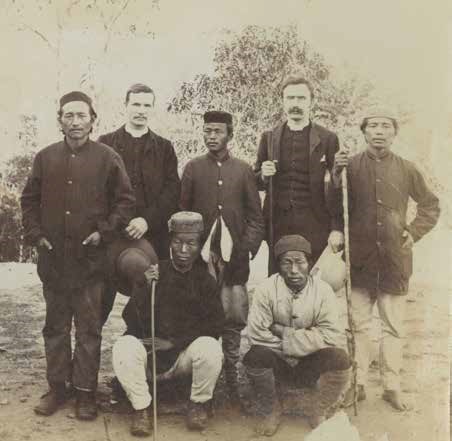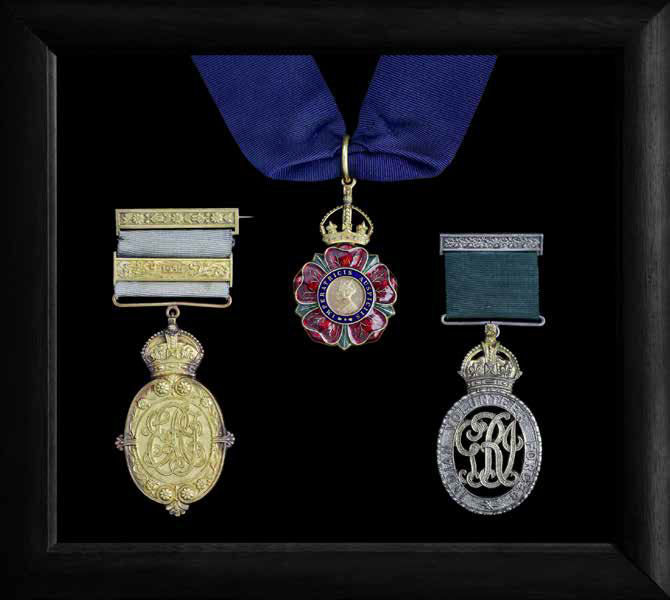 Of all the grand buildings left from the British Raj, few are more incongruous than Kalimpong's Macfarlane Memorial Church. This crenelated neo-Gothic edifice looms over the Himalayan town, once a remote outpost of Empire. Its builder, the Very Reverend JA 'Daddy' Graham D.D., was an exceptional man whose medals Spink sold on 24th July, alongside those of his equally remarkable wife. John and Katherine Graham dedicated their lives to alleviating poverty in the Himalayan foothills, and are credited with starting Kalimpong's first hospital. They founded a school, Dr. Graham's Homes, which now ranks among India's most successful. Their philanthropic work continues to this day. Here is their story.
John Anderson Graham was born at De Beauvoir, Hackney on 8th September 1861.His father David Graham, a Dunbartonshire farmer, died in 1867. Young John left his Parish school aged 13 to support his family, gaining employment as a clerk and enrolling himself in a school at Glasgow in 1875, attending evening classes in astronomy and stenography. He became involved in Church affairs at St Bernard's, Glasgow, and studied ministry at Edinburgh University from 1885. He quickly learned the importance of Church propaganda, authoring the periodical Life and Work as Secretary of a Student Committee. He initiated the Church of Scotland Yearbook in 1886, and was appointed National Secretary of the Young Men's Guild. Graham met his future wife, Katherine McConachie, when they were both working with children living in poverty in the West Port area of Edinburgh. He graduated from Divinity Hall and was ordained as the Young Men's Guild's first overseas Missionary on 13th January 1889. Two days later he married Katherine, with whom he later fathered two sons and four daughters. The couple reached Calcutta on 21st March 1889, having travelled the overland route, and began their Mission in the remote Himalayan town of Kalimpong, 4,000 feet above sea level. Part of British Sikkim, India's least populous region, Kalimpong was inhabited by tribal Lepchas, Nepalese, and Bhutias. Overhead loomed Mount Kanchenjunga, the highest peak in India.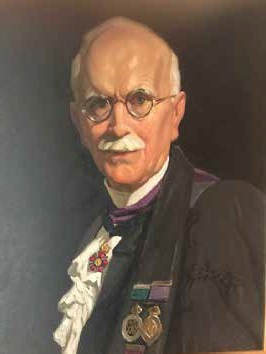 In just six years, the Grahams transformed Kalimpong and left an enduring legacy. They raised funds for a neo-Gothic church, named in honour of a Scottish clergyman who preached there ten years earlier. The 'Macfarlane Memorial Church' opened on 1st November 1891,with capacity for 1,000 worshippers.It is visible from all parts of the town,and has become a cherished landmark. Badly damaged in the 2011 Sikkim earthquake, it reopened with great fanfare in 2013. In 1893, when disease racked the town, the Grahams established its first ever hospital with 25 beds. Named 'The Charteris Hospital', after Rev Dr Archibald Charteris of the Young Men's Guild, it remained Kalimpong's only hospital for another 80 years. Graham designed it to incorporate a leprosarium, for those suffering from leprosy. He and Katherine even brought employment to the region, starting various craft industries. One of his workshops employed only women - their handmade products were sold locally, giving the region's womenfolk a working wage for the first time in their history.
In 1895, the Grahams returned to Scotland on furlough. They began fundraising for their next project in Kalimpong, a dedicated children's village for orphans deemed unacceptable to their parents' communities becauseofthestigmaof mixed blood and illegitimacy. John and Katherine Graham made impassioned speeches at 214 towns and villages across Scotland, energised by the plight of the 'Tea Garden Children'. On 24th September 1900, they accommodated six children in a rented house. Over the next six weeks another 26 children were admitted. They leased 100 acres of land from the government, and built the first permanent cottage on 8th November 1900. They then opened a farm, appointing a Farm Manager from Scotland. Over the next twenty years, 44 buildings were constructed and 'Dr. Graham's Homes' became a renowned school, drawing pupils from Nepal and Bhutan as well as Sikkim. It thrives to this day (see www.drgrahamshomes.co.uk).
Katherine Graham founded a girl's school for 150 pupils, later renamed the Kalimpong Academy. She introduced female teacher training and in 1916 was awarded the Gold Kaisar-i-Hind decoration, bestowed upon 'any person without distinction of race, occupation, position, or sex …. who shall have distinguished himself (or herself ) by important and useful service in the advancement of the public interest in India.' For his astonishing public service, John 'Daddy' Graham was made a Companion of the Order of the Indian Empire in 1911, also receiving the Gold Kaisar-i-Hind in 1903 anda Bar in 1935. Edinburgh University awarded him an honorary doctorate. In 1931 he received the highest honour his Church could bestow: Moderator of the General Assembly of the Church of Scotland - the only missionary ever to hold this appointment.
Graham spent 35 years as Pastor of the Macfarlane Memorial Church and Administrator of the Kalimpong Mission. His wife died on 15th May 1919, and as a tribute he built the Katherine Graham Chapel in the heart of Dr Graham's Homes. When he himself passed away on 15 May 1942, he was buried next to her in the Chapel's Garden of Remembrance. His epitaph reads: 'Dr Graham who loved children founded these Homes in 1900.' As he died, India was threatened with invasion by the Japanese and Kalimpong was near the front line. From his death bed, he sent the following telegram to reassure his pupils:

'The world is in difficulty and this is the call to us to do all we can to help. You dear children have your part to play and it may be a big part. The way for you as for all of us, is to live just as Jesus lived, to follow him in His loving, unselfish, generous life of service to all, to bear witness to Him and His way, in everything we do. So shall we best help the world out of its difficulties by helping to bring God's Kingdom to come... from your loving friend.'
Graham had just hours to live, though Kalimpong has never forgotten him. Dr Graham's Homes is now a registered UK Charity, its trustees determined to preserve his legacy. The Grahams' letters, photographs and ephemera constitute an historically important archive, and are held at The National Library of Scotland (Acc.6039). Whoever became the custodian of the Grahams' medals on 24th July has bought a tangible piece of their story, a tale of humanity and kindness which deserves to be remembered.