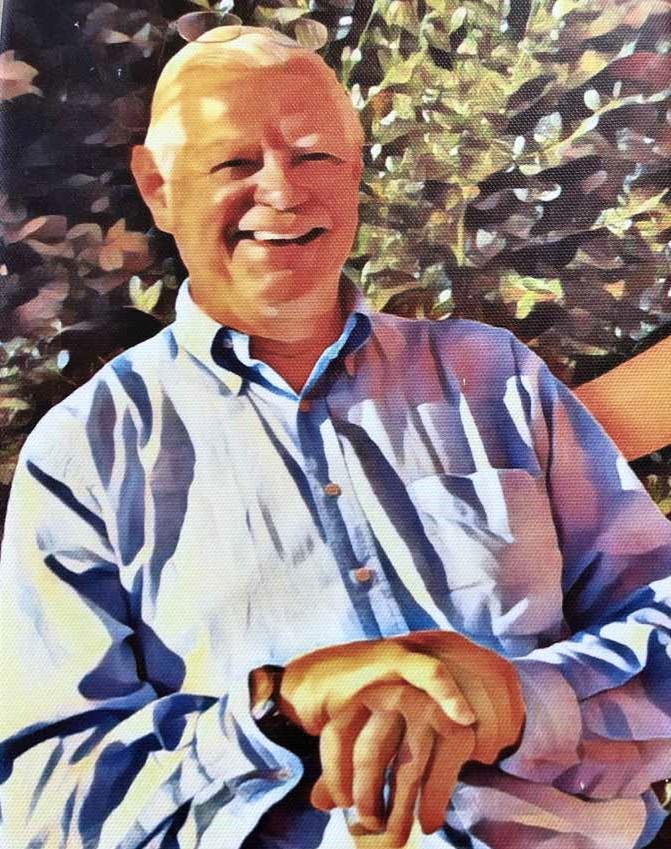 Many of our long-term customers will know Anthony Spink, Non-Executive Director and previously Chairman in the days when the company was still family-owned. Anthony is the last family member to be involved in the company, and has worked at Spink for 54 consecutive years, being recalled to his position there in 1965 by then Chairman David Spink (his uncle). After a brief stint in the silver department between 1959 and 1960, he was called up for Na- tional Service in the Royal Scots Greys which he spent in Germany, Aden and Bahrain. He much enjoyed his five years in the army, ending up with the rank of Captain, as Assistant Adjutant to the then Adjutant HRH The Duke of Kent. Anthony was born on 5th September 1939, and to celebrate his milestone birthday we thought it would be interesting for our readers to hear some of the fascinating tales he has to tell about the fabulous clients and important works of art which passed through Spink's doors during his time at the company, before its present incarnation as an auction house. As you would expect, he believes the Spink name is synonymous with quality – as he puts it, "we have done all these different things, but everything at the very, top of the market which is why Spink have such an extraordinary client list." He describes Spink as an amazing club back in its King Street days, which encouraged all kinds of collecting – there was a roaring fire in the coin department, and clients would literally come straight from Heathrow airport with their luggage to spend an afternoon browsing through current stock. Indeed, Anthony recounts an afternoon before the company relocated from King Street when he came into the glass octagon entrance hall to find five European heads of state (including King Constantine of Greece, a long- term Spink client). Very often Lord Alexander of Tunis could be seen in the gallery, along with General Montgomery and Earl Mountbatten; Agatha Christie frequently popped in to buy silver; Sir Alec Guinness and David Niven were in "the whole time". Celebrities and glitterati including Ian Fleming. Sir Mick Jagger and Rudolph Nureyev both bought Islamic jewellery. Sir Bob Geldof and Sting were regulars. The art dealer Guy Morrison (who worked there at the time) once came into Anthony's office and announced, "An old tramp wants to see you" – the "old tramp" turned out to be Sir Ralph Richardson!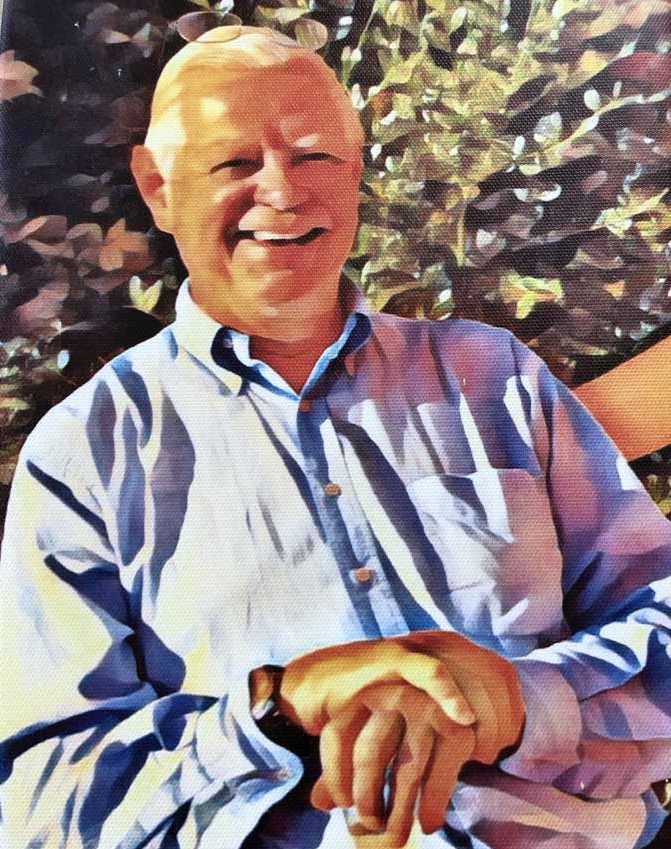 Anthony says that the importance of the Oriental department in those days at Spink should not be underestimated – they were leaders in the field – nor the clients who came in to it. The Rothschild family, the Getty family, Nelson Rockefeller and Norton Simon (Director of the Cleveland Art Gallery, Ohio and then The Los Angeles Museum in Pasadena) often bought items;Chicago industrialist Avery Brundage, President of the International Olympic Committee from 1952-1972,was also a massive benefactor, and in 1959 agreed to donate the first part of his vast collection of Asian art to San Francisco on the condition that the city build a new museum to house it. The Oriental Department at Spink was therefore pivotal in having helped to form some of the most important Oriental art collections in museums worldwide today. John Paul Getty bought all his classical art for Sutton Place from Spink, and Mrs Getty (daughter-in-law) purchases included a white Indian pavilion; reportedly she was wandering through the sixth room of competitor Mallets one afternoon, who had been excitedly waiting for her, when she turned round to her husband and said, "you know honey, I think we'll go to Spinks!" This story was told to Anthony by Mallets staff! Other big collectors included Lord Vestey, Sir Edwin Manton, Paul Mellon and the Duke of Westminster (four of Anthony's most regular clients) and its employees from those days – Guy Morrison, Peter Holmes, Karen Taylor, Iona Sale, Simon Rae, Roger Kaverne, Francesca Galloway to name but a few – have all gone on to be experts in the art market.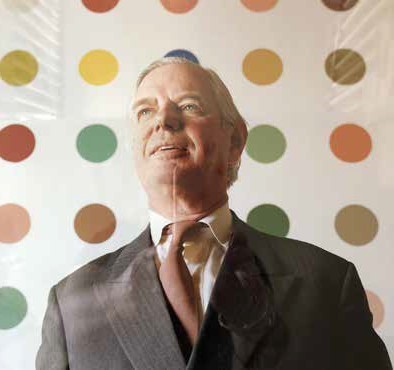 Anthony's father, Paul, was one of twelve sons from three marriages, and often recounted being approached by a man in the Lake District who came up to him and said, "I think I'm your brother!" Paul loved to get Spink into trouble, saying that he could never be a High Sheriffas the family had originally been wreckers in Robin Hood's Bay – however Anthony proved him wrong by becoming High Sheriff of Oxford himself from 2002-2003! As a boy he remembers someone from Spink going down to Southampton every week to change the antique silver display on the Queen Mary and Queen Elizabeth, which was done for many years and which he thinks was very successful, everything being for sale and no-one else doing such a thing. Indeed, his uncle, Harold also used to arrange Queen Mary's cabinets at Marlborough House. Anthony started at Spink doing silver with Mr Harvey and Mr Harris, who was also General Manager, an amazing department run from the third floor under the leadership of Philip Spink, who climbed the three flights of stairs every morning (he would never use the lift!) and had everything put out on trays for him to inspect each morning, which runners would deliver. On one occasion a Mr Steele enquired bout the price of a diamond necklace, and on being told the price of £250,000 (a vast amount of money in those days) simply put his hand into his pocket and handed over the cash!
He has many, many wonderful stories of other incredible and important items sold during his time at Spink – Spink brokered the sale of the Shah Jehan diamond, a pink 56 carat table cut diamond, which was subsequently exhibited by the British Museum as part of the al-Sabah collection of Mughal jewellery; the 'Chou En Lai' throne from China; a gold Henry III penny which was one of only a handful ever minted (sold by Spink at auction for £145,000). A very good Stubbs painting of a pair of foxhounds was sold to Tate Britain (to celebrate England going into the Common Market) which had quite literally fallen off the back of a lorry at Heathrow! One of his favourite stories is of the taxi driver who came in one day holding the first VC ever awarded to a non-commissioned soldier in the First World War (which was subsequently sold by his daughter via Spink) – he cannot emphasise enough the sheer privilege of handling such things.
It was a surreal world in which to work – you never knew who was going to ring up next, and Anthony says you had to pinch yourself in order not to become too blasé. One day he answered the telephone to Fanny Craddock, and on being told who was calling responded, "No, but who are you really?!"Edward Jocelyn (then Head of Medals) was once seen to bow deeply as he answered a telephone call from Her Majesty The Queen. During a Sudanese State visit there was a terrible kerfuffle when it turned out that she was inadvertently about to award the President a second class order; however there was a first class order in Spink window, but made from tin, which was duly awarded – apparently Her Majesty loved the story so much she wanted to keep it! Princess Lee Radziwill (Jackie Kennedy's sister) opened the Spink furniture department, which was regularly visited by Aristotle Onassis, often with Maria Callas. The pair were unfailingly polite, making sure they always made their way back through the whole building to find Anthony and thank him for their visit. Manners were considered to be of the utmost importance: Francis Fulford worked in the furniture department for a time and when Anthony's uncle Philip brought him his pay cheque at the end of one month he was sacked on the spot for putting his hand over his shoulder to receive the cheque, without turning or saying thank you! Anthony appears to have been a father figure to many of the colourful characters who were familiar faces to Spink regulars: Murphy the Irish porter, a racing man who gave all visitors tips; Mohammed, another porter, who went to prison for a drugs offence but was taken back by Anthony – until the Board intervened. Diana Coke worked as a secretary to Anthony; when she became engaged to the Earl of Caithness, she came back from lunch to find a coronet from the silver department on her typewriter with a note reading simply "Gawn (sic) to lunch!"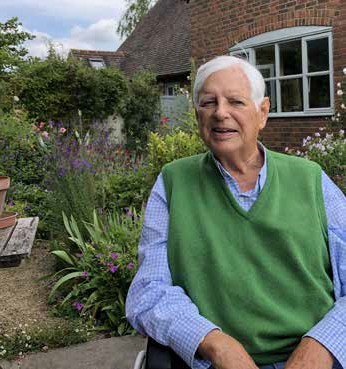 As a footnote to his own time at Spink, Anthony recounts the famous story of 1943 when Spink in St James's was hit by a massive bomb – but still opened for business the next morning. This, to him, sums up the quintessentially English nature of the company, and the dedication of its staff to their clients. Aside from his busy days at Spink, Anthony also found time to be President of the BADA (British Antique Dealers Association) and Chairman of the Grosvenor House Fair; he is still Chairman of the BADA Cultural and Educational Committee. He served on the Ranfurly Library Board – now called Book Aid International – for about 30 years, and also on the charities board of the British Heart Foundation. He was Treasurer of his local church for 18 years, and inspired by the death of a beloved niece, sat on the Oxford Children's Hospital Benefactors Board for over 20 years. From its humble beginnings as a pawnbroker in 1653, to its official status as a dealer in 1666, and its current position as the world's foremost collectables auction house, Anthony believes the Spink name still stands for tradition, quality, good taste, good manners, and above all integrity. He says, "It has encouraged and fostered some of the best collections in the world, increasing and magnifying them when required, becoming global in its breadth yet retaining a strong family feel. Some of the great houses in England are still filled with Spink acquisitions." It was fascinating to spend an afternoon listening to the incredible stories Anthony hasto tell, always with a dry sense of humour and unfailing courtesy. All that remains for us to say is a very happy 80th birthday to him, and huge congratulations on an illustrious career in the most esteemed of English auction houses.