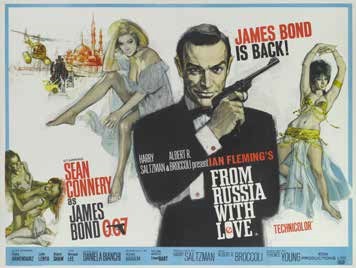 Collecting film posters is highly evocative, taking the collector back in time to their childhood and those films that impacted their lives. I bought my first film poster, for The African Queen(1951)starring Humphrey Bogart and Katharine Hepburn, back in 1987.I fell in love with this piece, as it was a film that I grew up watching with my parents, and which I had always loved. I purchased the poster for £300 and today the same piece is worth several thousand pounds.The market in the 80s was in its infancy, as opposed to today, where there are thousands of collectors worldwide. Some of these collectors are fanatical, and others may only buy one or two specially chosen pieces to display in their homes. Film posters were born in an era rich in poster tradition throughout the western world. An era generally considered to be the golden age of the poster. The public were used to seeing Toulouse-Lautrec posters for the Moulin Rouge, Alphonse Mucha and Pierre Bonnard posters with their brilliant colours and few words, pasted on advertising boards. The early film posters, with their beautiful full colour art, were in complete contrast to the black and white films that they represented. In the early days of cinema the main source of advertising was through poster art. This was the public's first exposure to what they could see at the cinema, and the posters therefore had to entice the viewer.

Owing to the fact that film posters were not really accessible until the 1960s, they area relatively new area of collecting. Like many great novels and works of music that are now cherished. Their commercial origins kept them from being taken seriously when they were first produced. In contrast, comics and baseball cards were collected in the 1930s and 1940s and are now an extremely established market. In the 1990s a Boris Karloff poster for The Mummy 1932 sold for $452,000 in Sotheby's New York. This sale really was instrumental in not only bringing film poster art to a wider audience, but also elevating it to a serious art form. Many major institutions, including MOMA, The Library of Congress and The Academy of Motion Picture Arts and Sciences, have all formed their own collections of film posters. Film historians and other academics have documented the importance of the role of films in the twentieth century. Films are a cultural artefact, created by people from different backgrounds, and reflecting a diverse array of cultures. Bringing images to the big screen has influenced changes in fashion, beauty and design. The first public screening of a film was on 28th December 1895 by the Lumière Brothers, who showed a series of short films. This was held at the Grand Café in Paris, and no more than 30 people attended. By 1st January 1896 between 2,000 and 2,500 spectators paid 1 franc each to see these films. There were two different styles of poster designed for the first screening. The one pictured was sold by my gallery in 2002 to The Academy of Motion Picture Arts and Sciences and will be displayed in their museum, scheduled to open in 2020.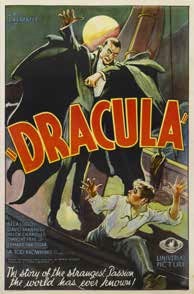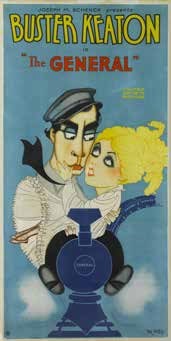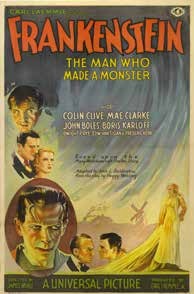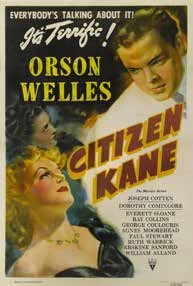 As well as the Lumière Brothers, other pioneers of cinema include Georges Melies and Thomas A Edison. Any posters from these trailblazers are not only important historically, but they are also highly prized. By the 1920s DW Griffith had established himself as one of the world's most important film directors, having made The Birth of a Nation in 1915. The most desirable original poster for this today would command in excess of £75,000. During the silent era, directors and comedy stars Charlie Chaplin and Buster Keaton became hugely successful with their films reaching a wide audience, and they both became Hollywood superstars of their day. Chaplin's The Kid in 1921 was his first full-length feature film. There are no more than five of this style poster known to have survived, and today would fetch in excess of £100,000. Keaton's The General was released in 1926 and this poster is the most sought- after as there is only one known surviving example. This piece was sold privately for over £100,000. Universal Studios led the way with a series of horror films - Frankenstein (1931), Dracula (1931), The Mummy (1932) and many more. Other studios saw the success of these and went on to make their own horror films. These posters are amongst the most valuable of all the genres, with most of the world records falling in this category. Posters for these three early horror films would all command prices of over £250,000 each.The late 1930s and 1940s were the studios' golden era for creating some of the greatest stars of the silver screen, and some of the most memorable films of the 20th century. Films such as The Wizard of Oz (1939), Gone with the Wind (1939), Citizen Kane (1941) Casablanca (1942) Gilda (1946) and It's a Wonderful Life (1946) have all stood the test of time and are cemented in our modern culture.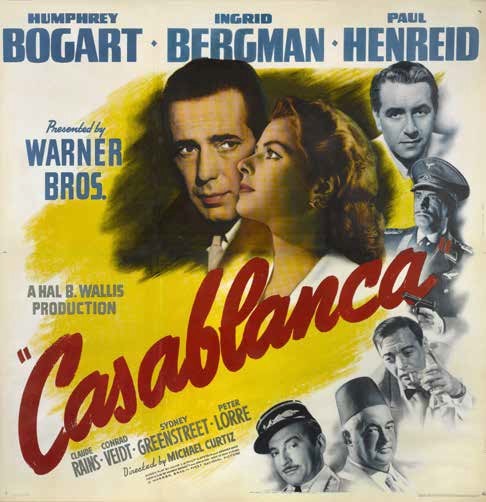 During the 1940s and 1950s, Ealing Studios were instrumental in producing many wonderful comedies, and commissioned famous artists of the day to design their film posters. These remain extremely distinctive, and have a whole sub- genre of their own. Posters for classic Ealing films include Kind Hearts and Coronets (1949) with art by James Fitton (1899-1982), The Man in the White Suit (1951) with art by AR Thompson (1894-1979), designed by S John Woods (1915-1997) and The Lavender Hill Mob (1951) with art by Ronald William Searle (1920-2011), designed by S John Woods. Science fiction really came into its own during the 1950s, with films such as The Day the Earth Stood Still (1951), Forbidden Planet (1956) and Attack of the 50 Foot Woman (1958). Some of these sci-fi films were B movies (such as Attack of the 50 Foot Woman) and the posters are much better than the actual films themselves, which now have a cult following. Some of the most collected titles and iconic poster images from the 1950s include one of America's most celebrated directors, Billy Wilder's Sunset Boulevard (1950) and Some Like it Hot (1959); master of suspense Alfred Hitchcock's Rear Window (1954), To Catch a Thief (1955) and Vertigo (1958); together with the highly influential Japanese director Akira Kurosawa's Seven Samurai (1954).The most popular genres for collecting are: horror, science fiction, film noir, comedy, western, animation and Sean Connery James Bond.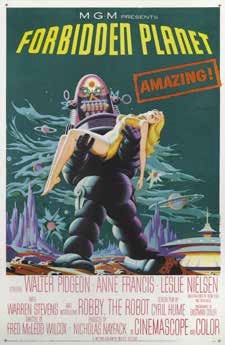 The first James Bond film, Dr No was released in 1962 and starred Sean Connery. This started a hugely popular franchise with five films being released throughout the 1960s. Posters for the Connery Bond films are extremely collectable and have therefore increased greatly in value over the past thirty years. Eric Pulford, a known illustrator, set up his own design studio to design film posters for the UK market. Pulford hired a number of talented young college leavers, and also persuaded a number of established Italian artists from Studio Favalli in Rome to come to London to join his team, which included Renato Fratini and Arnaldo Putzu.One of Pulford and Fratini's most successful collaborations was for Connery's second 007 film, From Russia with Love (1963). In the 80s this poster was available for only £100 and today fetches in excess of£10,000!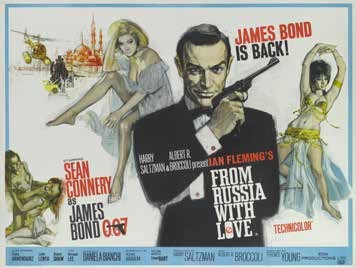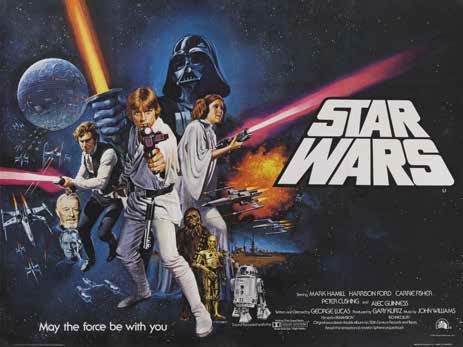 The two big blockbusters of the 1970s were Steven Spielberg's Jaws (1975) and George Lucas's Star Wars (1977). The Star Wars franchise has spanned generations and introduced a whole new cohort to love this worldwide phenomenon. The first three films are the most sought-after and have shown incredible increases in value. Prior to the 1980s each country was responsible for its own film advertising, and as a result had its own local art departments and artists, who produced posters for their own domestic release. These posters vary hugely from country to country, allowing collectors a wide variety of designs on their favourite films. It is not always the case that the film's country of origin poster is the most desirable. Although the American poster for The Lady from Shanghai (1947) is sought-after, the French poster by Boris Grinsson (1907- 1999) commands a much higher value. Rare tangible assets like vintage posters have certainly increased in value over the past few decades and they are totally uncorrelated to mainstream investments. The reason is simple: These markets are driven not by investors, but by collectors who are motivated by passion rather than financial gain.
If you want to start collecting posters of a particular genre or film star, start off with a good book on your area of interest. A dealer you can trust can be a great source of information and contacts. If you're spending several hundred pounds or more, make sure you get exact specifications about the poster from the vendor. Ask for a condition report that specifies any damage or imperfections, as well as any restoration or repairs. Rarer movie posters will be more expensive (typically £1,000 or more) and more difficult to source. You'll need advice from a specialist dealer: one who has expert knowledge and a good range of rare posters, and who can offer you options if you decide to sell.
The above article gives a little insight into the world of film posters, and by no means covers all areas of collecting.
For those who wish to learn more about this fascinating area of collectables, Bruce is planning a talk and a display of some of his posters at Spink in London later in the year. To express your interest in attending, please contact Geoff Anandappa, Director of Client Services, at [email protected].
Bruce Marchant can be contacted at The Reel Poster Gallery, [email protected]