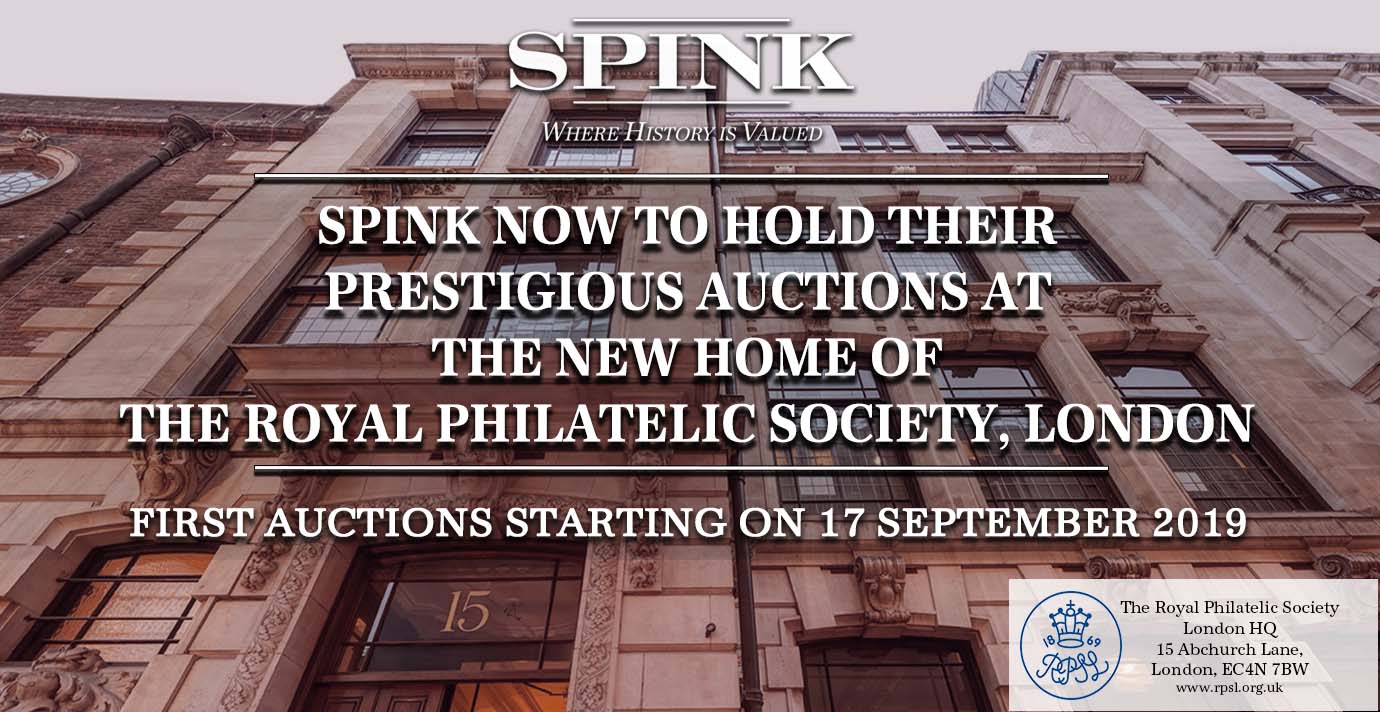 In May 2018, Spink was honoured to organise and conduct on behalf of the RPSL The Dr. Paul Ramsay Collection of Hand Painted Envelopes auction to assist with the Tomorrow's Royal (click and donate here) campaign.
Following the success of that auction Spink is proud to continue to contribute to the Tomorrow's Royal for at least another 10 years, by holding some of our most important and prestigious auctions, at the new home of the Royal Philatelic Society, London.
Spink has been selected from a number of local and international philatelic houses approached, to become, from September 2019 onwards, the only auctioneer, or dealer, authorised by the RPSL to conduct any business, viewing, or auctions of collectables at 15 Abchurch Lane.
For Spink it is returning to auction a few yards away from where it all started in 1666 in Lombard Street. We believe this is the start of a new era in philately, as well as a significant development in philatelic association for the RPSL and Spink London which together have over 500 years of existence. Over the years, Spink has probably sold more collections on behalf of RPSL members than any other auction house. With the RPSL at the forefront of global philately, a development, we hope, will benefit all philatelists for many years to come.
Join us in the heart of the City of London for the beginning of a new philatelic adventure.