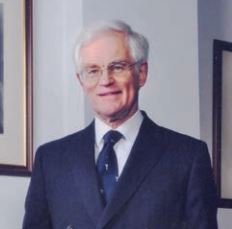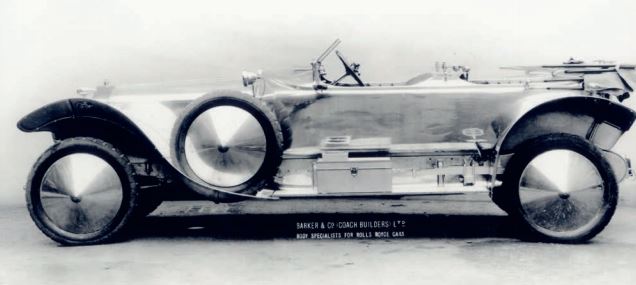 By John Fasal

Our family moved from Sydney to London in 1957, and as a young school boy I developed a keen interest in numismatics, and British orders and medals. At prep school in Staffordshire I had managed to save the majority of my meagre £5 per term pocket money to spend during the holidays at the Portobello Road Saturday market, and soon found a lucrative outlet for keeping the best and selling the rest. For two years I sat alongside a school chum who has done better than most with his well-known family business, now a by-word for mechanical diggers: JCB's Anthony Bamford, now elevated to the House of Lords. We were not the brightest pupils in the class.
Memories of regular visits to Seaby's, Douglas Hall at A.H. Baldwin and Spink & Son (then in St James's) remind me of a time when one could have a three course lunch at a Lyons corner house for half a crown (2/6d.). Before my remarkable father passed away in 1963 I came in for a severe reprimand when failing to properly identify the history and provenance of various pieces. He described me as a hoarder, so with a heavy heart I disposed of the stamps to Stanley Gibbons, the coins to Seaby's and the medals to Spink. Father stated quite firmly that I should specialise, learn my subject, and that the world would come to me. How prophetic these words of wisdom were to be. I retained my modest collection of British orders and among the choice pieces was a beautifully framed G.C.M.G. collar set awarded to the first Viscount Portal of Laverstoke, for £100 from Baldwin's; the G.C.V.O. (no. 364) to Sir Arthur Henry McMahon as the master of ceremonies for the 1911 Delhi Durbar, from Spink; the K.C.V.O. (no. 89) to General Sir Reginald Hart, V.C., from Baldwin's. I attended a number of auctions at Glendinings and once sat alongside Field Marshal Sir Gerald Templer at the medal sale. I was also keen on collecting letters from eminent personnel in the armed forces recording their awards, and an amusing anecdote to relate was about a letter I received from Sir Gerald in which he wrote 'I do not know you, I do not think we have met and I do not sign autographs for strangers, so there we are, yours sincerely, (signed) Gerald Templer'.




On January 21st 1961, Paris Match ran a wonderful two page spread showing the late Maharaja Sir Yadavindra Singh of Patiala standing in the hallway of the old Motibagh Palace, surrounded by the fabulous collection of orders and medals formed by his father. The photo was taken by the Count Vitold de Golish whom I contacted, and drove around London. This French explorer had a passion for India and with Princess Indira of Kapurthala produced with the BBC in October 1962 a fascinating documentary on "The Twilight of the Maharajahs". I had also befriended David Spink, who said that when I was older I should visit the collection of medals Spink supplied to the Maharaja of Patiala. In his office David had a framed 2nd class order of Victoria and Albert which he sold me for £250. There was the same scarce order on display at Hatfield House and the 5th Marquess of Salisbury, K.G., kindly invited me to come and see it; I was able to take with me James Risk, the American collector and authority on the Order of the Bath. Other friendships at that time included the two secretaries of the Central Chancery of the Orders of Knighthood, Brigadier Sir Ivan de la Bere (1945-1960) and Sir Cyril Colquhoun (1960-1968). Sir Ivan and Lady de la Bere invited me to stay with them in Corfe Castle, Dorset, and I was very fortunate to be allowed into the strong room of the chancery to see the boxed sets of all the Great British Orders, with a particular interest in the collar sets of the Exalted Order of the Star of India and the Eminent Order of the Indian Empire.

Life was to change in August 1964 when I purchased, near the Portobello Road, my first car. It was a 1928 20 H.P. Rolls-Royce Saloon with division by Park Ward, now in a very sad condition, for the princely sum of £100! Knowing nothing about cars, I discovered a highly skilled ex Rolls-Royce company mechanic working in my area of Hampstead. His first words of encouragement were 'burn it'. Somewhat deflated, I found a coachbuilder, trimmer, panel beater and painter and returned a few months later to the engineer Reginald Burlingham, who was amazed at what I had transformed and took me under his wing as 'the tea boy' – which I still am to this day. We serviced mainly pre-war Rolls-Royce and Bentley cars in Daleham Mews, Hampstead.
I kept an interest in orders and medals and added to the collection the medals awarded to Major the Hon. E.F.L. Wood, Lord Irwin (Viceroy of India, 1926-31) and later Lord Halifax. Further acquisitions were the O.M. of the distinguished scientist Sir Cyril Hinshelwood; the K.C.S.I. & K.C.I.E. of Sir Thomas Holland and a fine early G.C.B. Breast Star of General Sir Henry Johnson (1748-1835), with his coat-of-arms engraved on the reverse side. As time passed these lovely pieces were sold to fund restorations on vintage Rolls-Royce cars and research for the definitive book I wrote and published on the Rolls-Royce Twenty in 1979 which was manufactured by the company between 1922 and 1929.
Armed with the sum of £100, I sailed on the Cunard Liner R.M.S. 'Carinthia' from Liverpool to Montreal in April 1966 and bought a Greyhound bus pass with that amazing offer to foreign visitors – 99 days for 99 dollars. I travelled six times across North America to every state except Alaska, even visiting Mexico, contacting hundreds of Rolls-Royce owners and recording the details of their cars. Little did I imagine at that time that in 2004 I would be invited to judge the famous car show at Pebble Beach, California! I then went on to Hawaii, Fiji and New Zealand, where in November 1966 I met a modest sheep farmer in Christchurch, Captain Charles Upham, with the rare distinction of being awarded the V.C. and Bar!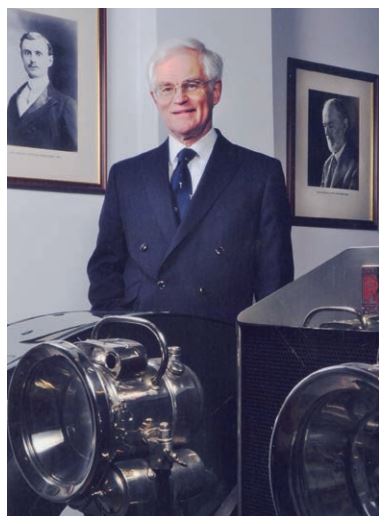 In my native Australia I travelled around the entire country taking all sorts of jobs to sustain myself and to visit and discover many more early cars, going on to Singapore, Malaysia, Thailand, Cambodia, Hong Kong, and finally arriving in Calcutta via Air India. At that time the hostesses on this airline all came from good backgrounds and schooled with members of the princely families, so by the time I landed I had obtained introductions to some 15 royal houses including Cooch Behar, Darbhanga, Mayurbhanj and others. At the Jai Vilas palace in Gwalior was a superbly mounted and framed display of the Maharaja's G.C.S.I. and G.C.I.E. collar sets; alas, this fine exhibit in the Durbar Hall has since disappeared. My insatiable curiosity led me to track down all the Rolls-Royce owners in India and I travelled the length and breadth of India by third class rail, now abolished – although cramped like a sardine I was deeply moved by the generosity of my fellow travellers who offered to share the little food they had. My love of the country was established and I have since returned 26 times, including earlier this year as a judge of Rolls-Royce and Bentleys at the prestigious Cartier Concours D'elegance car show at the magnificent Falaknuma Palace owned by the Nizam of Hyderabad family; we hope that the 2019 event will take place in Jaipur.

Following David Spink's advice, I finally got to Patiala state on 21st October 1967 and was warmly greeted by Prince Hirindra Singh, known as 'Harry'. What a delightful gentleman, and one of the 52 'official' children of his late highness: they amusingly call themselves 'the pack of cards'! Harry showed me over the fabulous collection of some 3,000 orders, decorations and medals on display in the Sheesh Mahal. His eldest brother, the Maharaja Sir Yadavindra Singh, the last ruler from 1938 to 1974, gifted this priceless collection to the Punjab government for its museum; as well as an Order of the Garter and a superb Badge of the Order of the Thistle set in diamonds. There are Five Victoria Crosses in the collection, and even a bullet displayed with the V.C. which injured the recipient, Mr. J. Dunley, at the Seige of Lucknow during 1857. All the pieces were beautifully mounted and framed by Spink, and each surmounted with the Patiala Coat of Arms.
Back in the UK, I have a lovely memory of staying with Viscount Chewton to do some work on his vintage Rolls-Royce in Somerset. We visited his father, who knew I was interested in orders; the late Earl of Waldegrave, K.G., G.C.V.O. came down to breakfast in his dressing gown, upon which was pinned the Star of the Garter! A charming gentleman with a good sense of humour.
One of my latest projects is the complete restoration of the Maharaja of Patiala's 1919 40/50 H.P. Silver Ghost polished aluminium torpedo skiff, by Barker & Co. It was ordered in 1915 but production was delayed during the Great War, and was finally delivered to his highness in 1920 at the Savoy Hotel in London, where his entourage hired the entire top floor. The car was used to convey H.R.H. the Prince of Wales during his royal visit in February 1922 – we even found the original photo of this occasion – and is due to go on display under the rotunda in the Royal Automobile Club in Pall Mall in early 2018. H.H. Patiala was the best client of Rolls-Royce and owned 25 Silver Ghosts and a total of 44 of "the best car in the world". To celebrate the aforementioned visit of the Prince of Wales, his highness ordered a 1450 piece silver-gilt dinner service made by the Goldsmiths & Silversmiths Company, at a cost equivalent to the price of fifteen Rolls-Royce cars! On 13th October 1983 I noticed the distinctive coat of arms of Patiala on a silver salver in the window at Spink; David Spink kindly opened up the strong-room to allow me to photograph this amazing service, which has subsequently been sold at Christie's.

In 1994, following fifteen years research, John Fasal published the definitive volumes on the Edwardian Rolls-Royce, detailing every car made from 1904 until the end of the Great War, when chassis were fitted with armoured car bodies and used as staff cars.
It is now fifty years since he began his two volume definitive study of Rolls-Royce and Bentleys in Princely India, with full details of over 1,000 cars that went to the sub-continent prior to independence, gleaned from factory archives. Over the decades John has searched out some two thousand photographs to enhance the 67 chapters in this forthcoming work, which he hopes to complete and publish next year.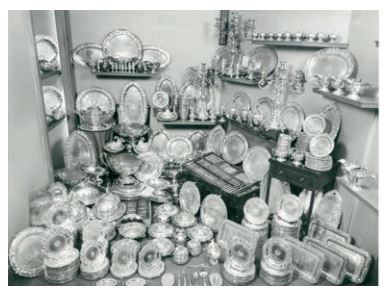 Above: The 1450 piece silver-gilt dinner service John photographed at Spink in 1983