Spink is pleased to announce it has acquired Phila China, a leading philatelic auction house based in Hong Kong and founded by Anna Lee. This is the second acquisition for Spink over the past two months coming just on the heels of their recent acquisition of Investphila in Switzerland. Spink will at the same time acquire Oeno China, the fine wine auction business also founded by Anna Lee.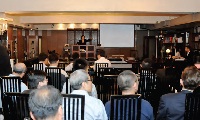 Phila China was established over a decade ago and since its first sale in 2001 the house has seen great success with over 40 auctions specializing in philately. It is, in fact, the longest standing independent rare stamp auction house focusing on China philately in Hong Kong. Its offices and galleries in the Malaysian Consulate Building on 50 Gloucester Road in the center of Hong Kong are ideally located for local and overseas collectors visiting Hong Kong. Over the past ten years the offices have seen some of the most prestigious collectors and collections pass through their doors. Phila China have broken countless records for stamps sold in Hong Kong and last year they sold the highest priced Chinese philatelic item for HK$10,120,000, a set of 1888 Imperial Chinese stamps issued for use in Taiwan.
More recently, Anna Lee and Phila China have welcomed fine wine collectors to the mix and after six auctions, under the name Oeno China, have built up a reputation among connoisseurs in Hong Kong as fine wine continues to grow more and more popular with collectors in the region. Spink and Oeno China will plan to hold four fine wine auctions a year moving forward. Each sale will consist of the world's rarest and most prestigious bottles alongside more affordable quality wines. As the market for fine wines is so strong at the moment we look forward to offering our vast global combined client base a resource for buying and selling in what has quickly developed as the most prominent center
in the world for wine trading.
Anna Lee, the owner of Phila China, was born in Shanghai, raised in Hong Kong and educated in the UK and the USA. Her early career path led her through retail banking, advertising and broadcasting. Involved in philately at a very young age under the influence of her father, Anna today is a renowned collector of China philately of whom she has single-handedly built up one of the greatest China collections over the past three decades. A keen philatelist in her own right, Anna has over the years contributed immensely to the promotion of philately in the region, as Vice President of The Hong Kong Philatelic Society (the oldest philatelic society in Asia, founded in 1921) and organizer of the first East Asian Philatelic held in August 2011, a huge success and dubbed the best ever philatelic exhibitionheld in recent years for China philately, gathering over 20 Gold and Large Gold exhibits under one roof for the first time ever. Anna will remain with Spink as Vice Chairman in Hong Kong.

Olivier Stocker, Chairman and CEO at Spink, commented on the new acquisition: "We feel very strongly that this acquisition in Hong Kong is a natural step forward in global expansion for the company. We have, after all, been conducting auctions in Hong Kong for nearly two decades now. However, we've been looking for some time to find the right partner to open an office in this area and feel we have finally found the perfect fit with Anna Lee and Phila China. This acquisition will truly allow us to hit the ground running. We already have our inaugural sale planned for the second week in January and are looking forward to working closely with the team in Hong Kong to make this first sale together one for the record books. Phila China will also provide us with the perfect platform to offer all our collectables lines in the region, not only stamps but also coins, banknotes, bonds and shares, autographs and medals. We shall also be able now to run at least four auctions a year in Hong Kong, which is a long awaited development
by many of our loyal customers"
Anna Lee, founder of Phila China, commented: "Although I have met Olivier Stocker, Spink's chairman and CEO, only recently and share his long term vision for the Collectables business, I have known and worked closely with Tim Hirsch since 1980 and I am very pleased to renew this relationship some thirty years later. Having founded Phila China some ten years ago I have always kept a look out for ways to expand and improve the business. When I was approached by Spink I was pleased to be given the opportunity to join forces with a company that has such a wonderful reputation in the business and a similar ethos as Phila China. I was also very excited to hear that Olivier and Tim were keen to expand our fine wine business which I am sure many of our joint clients will appreciate in the future!"