SPINK LONDON | On the 26th July Spink will be holding an auction of Orders, Decorations and Medals which will contain a 8½ inches (21cm) wide and sixty-four inches (162cm) long hand-crocheted scarf made by Queen Victoria herself. It is the only one available on the market.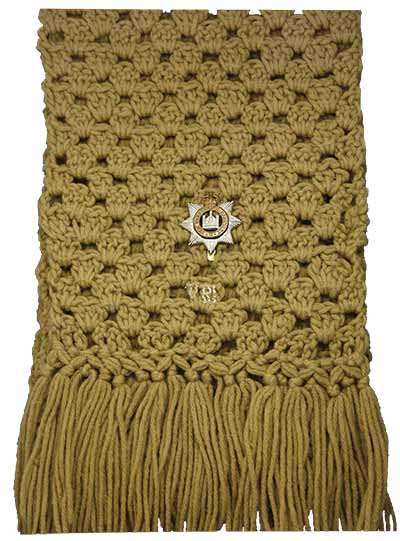 The eight, crocheted, woollen scarves worked in the last months of her life by Queen Victoria powerfully demonstrate the affection that she retained for the ordinary soldiers of her British and Imperial armies. That personal bond between the Queen and her sailors and soldiers was particularly manifest in time of war and exemplified, during the War with Russia of 1854-56, by the creation of the Victoria Cross - in the details of which the Queen took a personal interest - and the foundation of the Royal Victoria Military Hospital at Netley, Hampshire. The Queen made a particular point of personally awarding both the first V.C.'s and the earliest issue of the Crimean War Medal, while also commissioning a series of photographs of 'Heroes of the Crimea' for the Royal Collection.
The second South African War galvanised the Queen's military philanthropy to a hitherto unseen extent. Never before had she sent her soldiers Christmas presents - as she did with the tins of chocolate sent out at the end of 1899. Never before had she crocheted scarves for particular presentation to soldiers selected by their comrades as being worthy of the honour of their receipt. Victoria, with more than sixty years of experience of her sailors and soldiers, and of their undoubted worth and loyalty to her, clearly understood that, for the ordinary serviceman, the respect of his peers - his mates - was held in far higher esteem than any mention-in-despatches bestowed by some distant General.
This Scarf being sold is one of only eight: a long-treasured possession in the family of its recipient and accompanied by medals indicative of a military career symptomatic not only of so much about Victoria's empire but also of the contribution made by the Dominion of Canada to Imperial defence.
Of light khaki Berlin wool, crocheted in a variant of 'Ball Pattern', approximately 8½ inches (21cm) wide and sixty-four inches (162cm) long, including 4 inches of woollen fringe at either end; a 'ball' at one end embroidered in white silk with the Imperial CypherVRI, above which is placed - as attached to the scarf by the recipient's eldest son some 50 years ago - an Other Rank's peaked forage cap badge of The Devonshire Regiment of post-1902 date.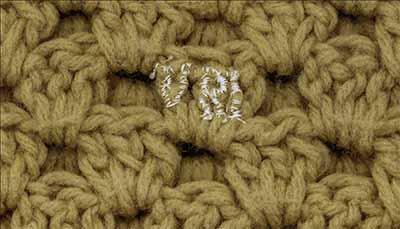 It was awarded to William Thomas Colclough who was born in Birmingham on 27 October 1872. He was described as a 'pearl button maker' when, in Birmingham in September 1889, he enlisted into the 3rd (Militia) Battalion, The Warwickshire Regiment. He was aged not quite 17 but described himself as being 18 (the regulation minimum age for a soldier-recruit). He lasted 15 days before being bought out, probably by his parents. Clearly determined to be a soldier, he re-enlisted at Aldershot on the day before his 17th birthday, 26 October 1889. Again, he described himself as aged 18 but such practices were often winked-at by recruiting sergeants confronted by likely lads. His unit of choice was The Devonshire Regiment and thus he became A Soldier of The Queen, signing-on for what was then the usual Short Service period, '7 years with the Colours and 5 years in the reserve'; it was the beginning of more than sixty years of military service to the Crown.
William Thomas Colclough dedicated his adult life to soldiering, serving every British monarch from Queen Victoria to our present Queen in some capacity linked with the Armies of the Crown. By such dedicated service are people judged and, sometimes, rewarded. The nature of Colclough's character was clearly evident to his peers in 1900, when they voted for him to be the most appropriate recipient of one of Queen Victoria's Scarves. That that character remained unchanged should be evident from the preceding paragraphs. He died on 31 January 1955 and, appropriately, is buried in the Field of Honor, Burnsland Cemetery, Calgary.
Estimate £8,000-12,000
For more information, please contact Marcus Budgen
Tel: +44 (0)20 7563 4059 | Email: [email protected]
SPINK LONDON | 69 Southampton Row | Blooms bury | London | WC1B 4ET
About Spink
Spink is the world's leading auctioneer of stamps, coins, banknotes, medals, bonds & shares, autographs, books and wine. Since its foundation in 1666, the Spink name has become synonymous with tradition, experience and integrity. Holder of royal warrants and numerous records for prices achieved at auction, Spink offers an unparalleled range of services to collectors worldwide. Headquartered in London, with offices in New York, Hong Kong, Singapore and Switzerland, Spink holds over 70 auctions a year. Catalogues can be accessed through the Spink website (www.spink.com) or via the Spink App for iPhone and iPad.