On 19th of September 2014, Spink Fine Wines & Spirits held their second annual edition of auction of Fine Wines, Cognacs and Other Spirits in Singapore over the Grand Prix Weekend where a group of connoisseurs and collectors gathered to view and bid for a spectacular curation of fine wines and spirits
Held in collaboration with LOUIS XIII de Remy Martin, the most prestigious name in the whole of Cognac, this special auction offered valuable limited editions and old collectable decanters, where more than half a century worth of LOUIS XIII bottles were featured; from a 1960s bottle to its current day editions including a private preview to their latest highly anticipated release, Black Pearl 140th Anniversary Edition. To add onto this notable collection, Spink Fines Wines & Spirits procured a list of other drinking treasures sourced from the private collections of their most esteemed clients.
Marie-Amelie Jacquet. fourth generation direct descendant of the Remy Martin family, Xavier Desaulles, Regional Managing Director Remy Cointreau and Mr Christophe Bourrié, Regional Director LOUIS XIII were present to observe this exciting auction. One of the key highlights of this auction was the Asian reveal of LOUIS XIII new limited edition - the LOUIS XIII BLACK PEARL ANNIVERSARY EDITION before its release at the end of the year. (Lot 48 - Price Realised at S$20,704).
Celebrating the 140th anniversary of the LOUIS XIII brand (1874 - 2014), the limited series are filled from a unique 572 liter cask containing part of the family's private reserve in the Domaine de Merpins, Cognac. This is only the third of its kind to be released by the family in the past 100 years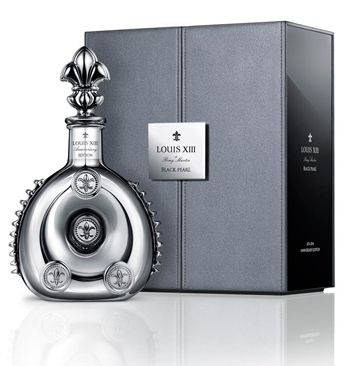 Lot 48
Realised Price: S$20,740
Also sourced directly from LOUIS XIII was an impressive LOUIS XIII JEROBOAM (Lot 47 - Price Realised S$37,820). The 3 liter decanter is crafted from five kilograms of the finest crystal and individually fashioned from skilled crystal craftsmen from the renown Cristallerie de Sèvres. With only 100 bottles of this unique format released every year, it is exclusively released to few privileged luxurious hotels, collectors and LOUIS XIII aficionados across the world.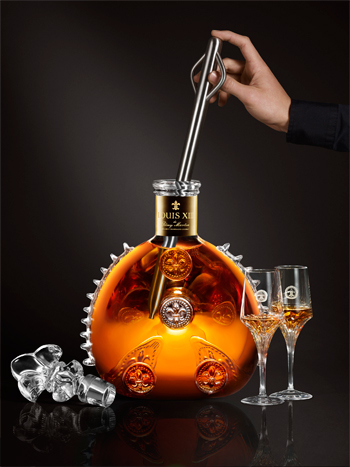 Lot 47
Realised Price: S$32,820
Other highlights of the sale included a case of Bonnes Mares Domaine Comte Georges de Vogue 1988 in pristine condition (Lot 22 - Price Realised S$3,540), an old Bruichladdich 1965, bottled at natural cask strength by Gordon & Macphail (Lot 69 - Price Realised S$1,830) and a rare bottling of Macallan 1977 23 Year old in an antique crystal decanter dating circa 1900 by the reputable bottler Silver Seal (Lot 77 - Price Realised S$6,340).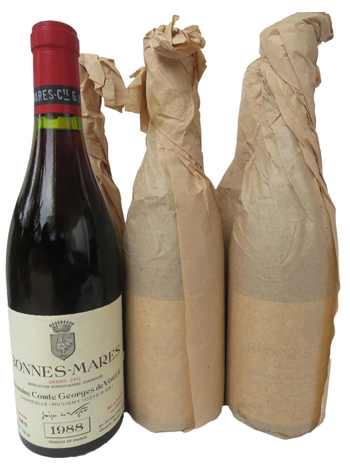 Lot 22
Realised Price: S$3,540

Lot 69
Realised Price: S$1,830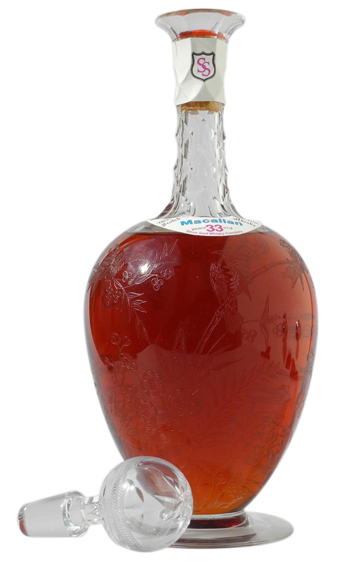 Lot 77
Realised Price: S$6,340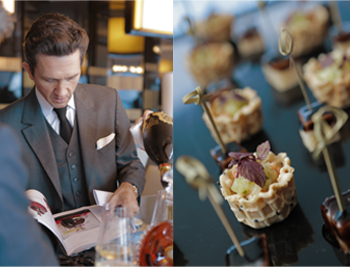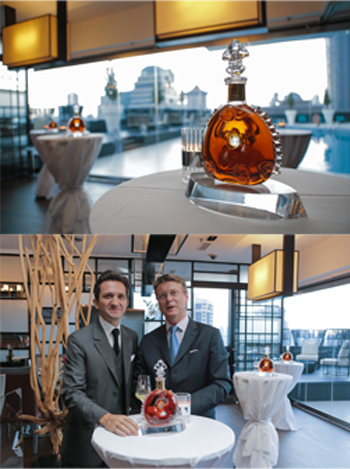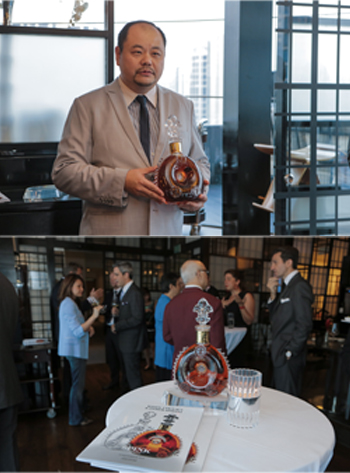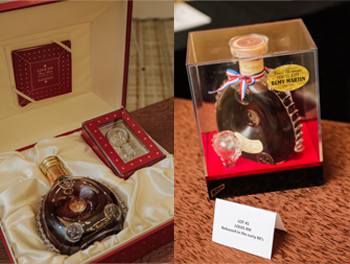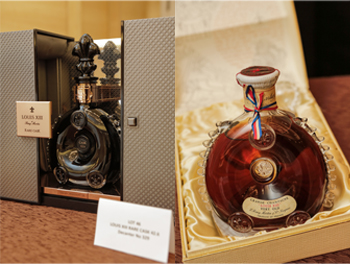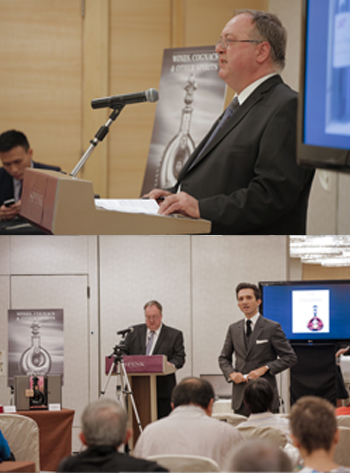 About Spink
Spink is the world's leading auctioneer of stamps, coins, banknotes, medals, bonds & shares, autographs, books and wine. Since its foundation in 1666, the Spink name has become synonymous with tradition, experience and integrity. Holder of royal warrants and numerous records for prices achieved at auction, Spink offers an unparalleled range of services to collectors worldwide. Headquartered in London, with offices in New York, Switzerland, Hong Kong and Singapore, Spink holds over 70 auctions a year. Catalogues can be accessed through the Spink website (www.spink.com) or via the Spink App for iPhone and iPad.
For Press Enquiries, Please Contact:
Ed Rivers
Advertising, Marketing & PR