Amongst the remarkably rare items in Spink's 'Postal History, Autographs & Historical Documents', is an exceptional selection of unique and previously unseen lots from early 20th Century Egypt.
Offered is a rare and interesting letter between the Royal families of Iran and Egypt, Princess Fawzia, soon to be Queen of Iran, in correspondence with Queen Farida of Egypt, wife of King Farouk.
The contents of the letter touch upon the "sad incident" that has passed between Iran and Egypt, Fawzia hopes "the bad tongue will stop", alongside habitual conversation about birthdays and the cinema.
An intriguing insight into the relationship between rivalling countries through the eyes of sisters, the letter is estimated £7,000 - £9,000.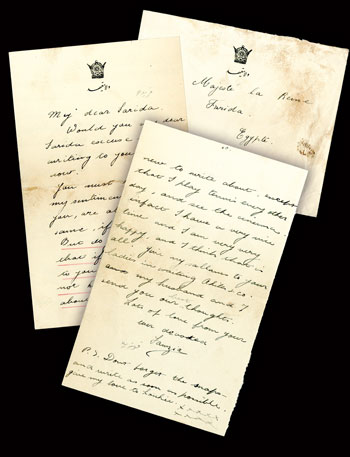 (Lot 3137, estimated £7,000 - £9,000)
The auction also features collections of exclusive photographs documenting 1930's Egyptian Royal Family in a personal and somewhat candid way.
A noteworthy collection is an archive of 48 previously unseen photographs that document the Visit to Egypt by the Crown Price of Iran, the future Shah Reza Pahlavi, on the occasion of his marriage to Princess Fawzia of Egypt. This unique archive records in an intimate way the dynastic marriage that ended in divorce, estimated £4,000 - £6,000.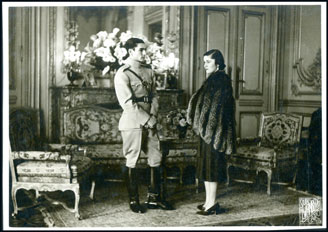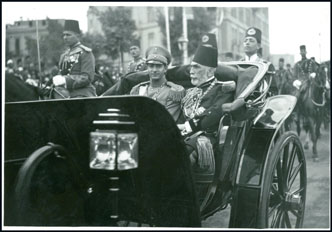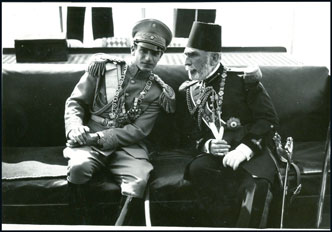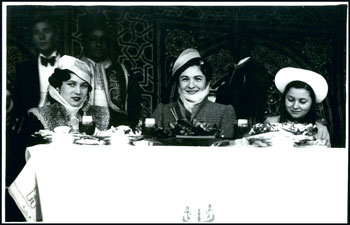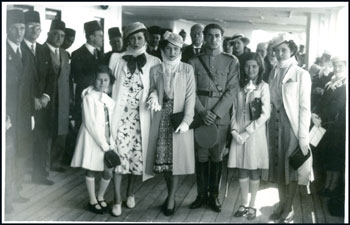 (Lot 3136, estimated £4,000 - £6,000)
Another noteworthy selection is an unusual group of photographs showing three generations of the Iraqi Royal family. The first, a 1928 photograph of the future King Ghazi whilst in London to his sister as a memento of his visit. Accompanying is a signed portrait of the future King Faisal II (1942) seated below a portrait of his Grandfather, King Faisal. Estimated £1,200 - £1,500.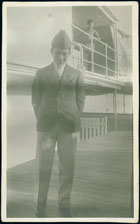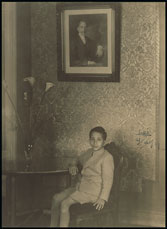 (Lot 3138, estimated £1,200 - £1,500)
To view the other intriguing items offered in the 'Postal History, Autographs & Historical Documents' auction, click here
About Spink
Spink is the world's leading auctioneer of stamps, coins, banknotes, medals, bonds & shares, autographs, books and wine. Since its foundation in 1666, the Spink name has become synonymous with tradition, experience and integrity. Holder of royal warrants and numerous records for prices achieved at auction, Spink offers an unparalleled range of services to collectors worldwide. Headquartered in London, with offices in New York, Switzerland, Hong Kong and Singapore, Spink holds over 70 auctions a year. Catalogues can be accessed through the Spink website (www.spink.com) or via the Spink App for iPhone and iPad.
For Press Enquiries, Please Contact:
Ed Rivers
Advertising, Marketing & PR