On June 19th, Spink London concluded a trio of stamp auctions with the "Lionheart" Collection of Great Britain and British Empire Part III.
This was latest in the series of auctions sold by Spink to feature an array of country lots, single item rarities and interesting collections.
Following the great successes of Part I and II of the "Lionheart" Collection, held in 2013, Part III was met with wide spread interest from bidders long before the sale and on the day through Spink Live, telephone and in the room.
Stamp Specialist, Tom Smith, commented "The 'Lionheart' Collection of Great Britain and British Empire Part III was a positive sale with a number of lots selling at exceptional prices".
A highlight of the 472 lot auction was a 1d. black and lake variety from the Cook Islands (lot 1214), with inverted centre, the fresh and lightly mounted rarity sold for £6,600.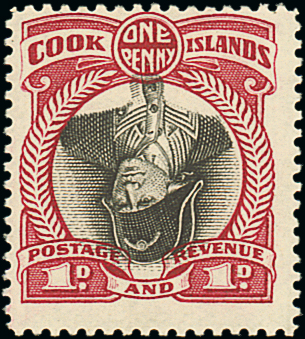 Lot 1214
Price Realised: £6,600
Amongst the other rarities on offer was a very rare example of a 1d. German New Guinea error surcharge with value 5mm. apart (Lot 1345). This fresh and fine stamp achieved £6,240.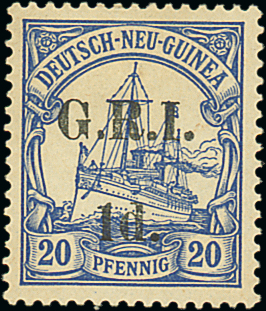 Lot 1345
Price Realised: £6,240
Towards the latter part of the sale, the auction featured rare 1897 black and green variety of a 7½d. issue from Tonga (lot 1454), with inverted centre; it realised £3,840.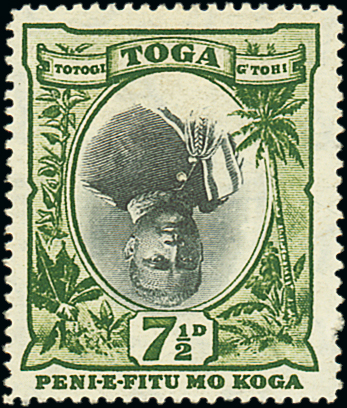 Lot 1454
Price Realised: £3,840
Other highlights included a very rare ½d. to 1/- set in blocks of four from the British Field Office in Salonica (Lot 1130). Realised price; £5,400.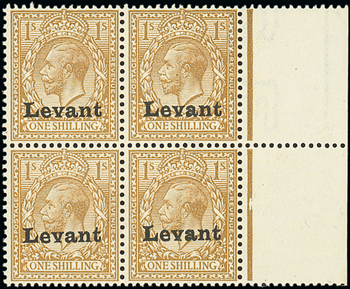 Lot 1130
Price Realised: £5,400
About Spink
Spink is the world's leading auctioneer of stamps, coins, banknotes, medals, bonds & shares, autographs, books and wine. Since its foundation in 1666, the Spink name has become synonymous with tradition, experience and integrity. Holder of royal warrants and numerous records for prices achieved at auction, Spink offers an unparalleled range of services to collectors worldwide. Headquartered in London, with offices in New York, Switzerland, Hong Kong and Singapore, Spink holds over 70 auctions a year. Catalogues can be accessed through the Spink website (www.spink.com) or via the Spink App for iPhone and iPad.
For Press Enquiries, Please Contact:
Ed Rivers
Advertising, Marketing & PR