On June 18th, Spink London held The "Garrison" Collection of New Guinea "G.R.I" Surcharges in a philatelic auction.
The auction featured many major varieties and rarities of reoccupied New Guinea during the Great War, many having graced prestigious collections including that of the Marquess of Bute (1959) and Robert Gibbs (1988).
Stamp Specialist, Nick Startup, comments; "Overall a good result where condition was pre-eminent over rarity. Where this was the case the results stood out".
Featured in the auction was one of the major rarities of the overprinted issues, an unused Marshall Islands 5s. on 5m. variety, S.G. 30 (Lot 561). The issue was the highest earning item in the auction, realising £26,400.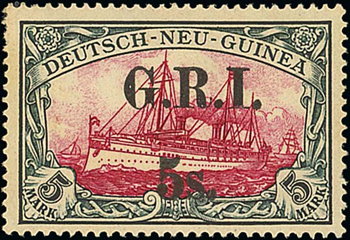 Lot 561
Price Realised: £26,400
Other highlights include an extremely rare example of a used German New Guinea 1d. error on 30pf. S.G. 23m (Lot 553). There have been only six examples of this type recorded by Gibbs and this particular type is the only used example. It achieved £12,600.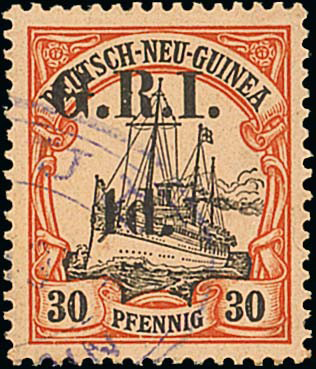 Price Realised: £12,600
Amongst the other rarities on offer were;
A German New Guinea unused 3s. on 3m. violet-black, Setting 6, S.G. 29 (Lot 560). Realised price; £6,960.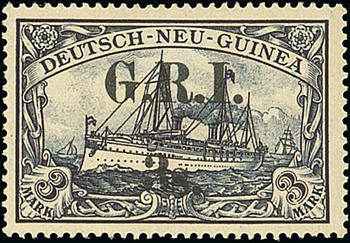 Lot 560
Price Realised: £6,960
A rare Marshall Islands 2d. on 10pf. carmine featuring a double surcharge (one of which is inverted). S.G. 52g, (Lot 586). Realised Price; £5,760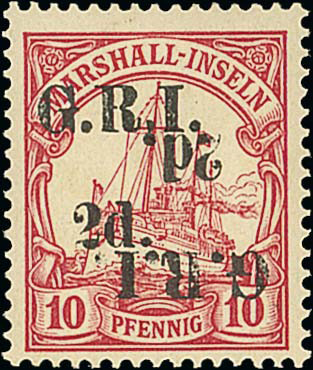 Lot 586
Price Realised: £5,760
An extremely rare (with only two used examples recorded) German New Guinea 5d. on 50 pf. black and purple on buff showing the double surcharge variety, S.G. 25f. (Lot 555) Realised Price; £4,800.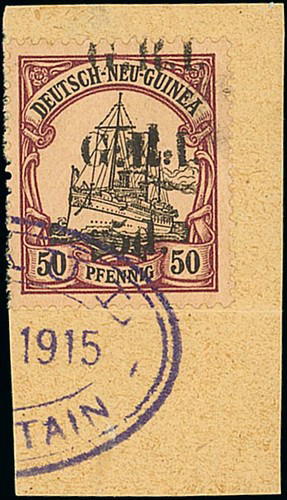 Lot 555
Price Realised: £4,800
The following day, June 19th, Spink London will hold the "Lionheart" Collection of Great Britain and British Empire - Part III, completing the trio of stamp sales held this week.
About Spink
Spink is the world's leading auctioneer of stamps, coins, banknotes, medals, bonds & shares, autographs, books and wine. Since its foundation in 1666, the Spink name has become synonymous with tradition, experience and integrity. Holder of royal warrants and numerous records for prices achieved at auction, Spink offers an unparalleled range of services to collectors worldwide. Headquartered in London, with offices in New York, Switzerland, Hong Kong and Singapore, Spink holds over 70 auctions a year. Catalogues can be accessed through the Spink website (www.spink.com) or via the Spink App for iPhone and iPad.
For Press Enquiries, Please Contact:
Ed Rivers
Advertising, Marketing & PR