On June 19th, Spink London will hold The "Lionheart" Collection of Great Britain and the British Empire Part III, the latest in the series of auctions to be sold at Spink that feature an array of country lots, single item rarities and interesting collections.
Following the great successes of Parts I and II of the "Lionheart" Collection held in 2013, Stamp Specialist, Tom Smith, comments "We eagerly await this instalment of the series and anticipate a lively sale".
The 473 lot auction opens with a varied selection of items from the 19th Century Great Britain, featuring rare issues from King Edward VII, Officials and Telegraph stamps.
Highlighted items include a rare 10d. mint marginal block of four, dated 1847-54 (lot 1008). Estimated £6,000 - 8,000.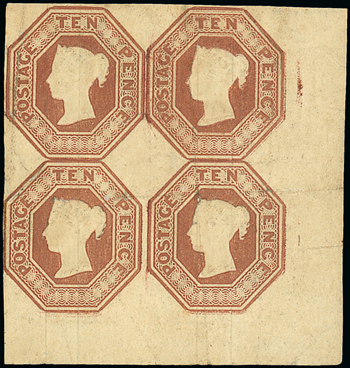 Lot: 1008
Estimate: £6,000 - 8,000
The main part of the "Lionheart" Collection consists of stamps from the British Empire.
One of the most notable is a 1d. black and lake variety from the Cook Islands (lot 1214) with inverted centre. The fresh and lightly mounted rarity is estimated £8,000 - 9,000.
Lot 1214
Estimate: £8,000 - 9,000
Among the rarities on offer is a fine example of a Mauritius 1848-59 Post Paid 1d. orange-vermillion (lot 1310), and an extremely rare mint New Hebrides 1908 issue on Fiji 1d. vertical pair with omitted overprint (lot 1355).
Both are estimated £5,000 - 6,000.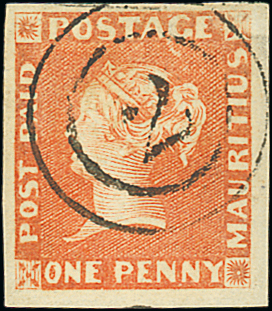 Lot 1310
Estimate: £5,000 - 6,000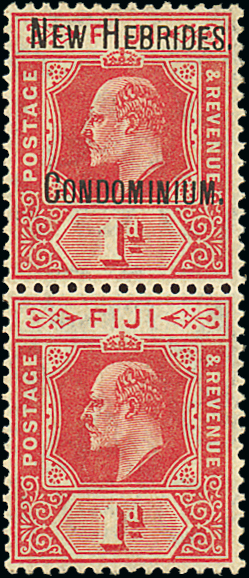 Lot 1355
Estimate: £5,000 - 6,000
Towards the latter part of the sale, the auction features a Tonga 1897 7½d. black and green (lot 1454). This rare and popular stamp is printed with an inverted centre. Estimated £3,000 - 4,000.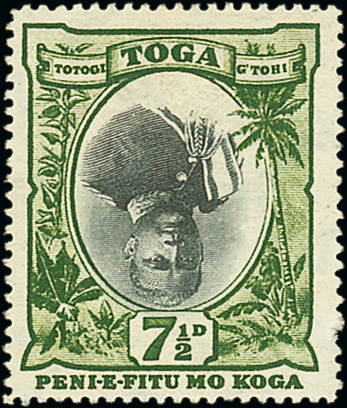 Lot 1454
Estimate: £3,000 - 4,000
Other highlights include a Bechuanaland 1888 2d. on 2d. lilac on black (lot 1079). This rare stamp is lightly cancelled with "5", leaving the original green surcharge visible. Estimated £1,800 - 2,000.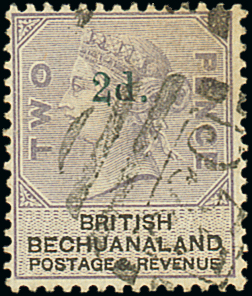 Lot 1079
Estimate: £1,800 - 2,000
About Spink
Spink is the world's leading auctioneer of stamps, coins, banknotes, medals, bonds & shares, autographs, books and wine. Since its foundation in 1666, the Spink name has become synonymous with tradition, experience and integrity. Holder of royal warrants and numerous records for prices achieved at auction, Spink offers an unparalleled range of services to collectors worldwide. Headquartered in London, with offices in New York, Switzerland, Hong Kong and Singapore, Spink holds over 70 auctions a year. Catalogues can be accessed through the Spink website (www.spink.com) or via the Spink App for iPhone and iPad.
For Press Enquiries, Please Contact:
Ed Rivers
Advertising, Marketing & PR