On 2nd April, Spink China auctioned hundreds of banknotes, coins and bonds and shares in the Numismatic Collector's Series Sale.
The star lot was a 1926 Republic of China silver dollar featuring a design of Chang Cho Lin, the Manchurian warlord assassinated by the Japanese in 1928, which realised HK$1,380,000 (including buyer's premium).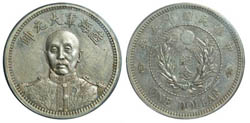 Lot 371
Realised Price: HK$1,380,000
Other highlights included a 2nd Series Renminbi from The People's Bank of China. This banknote was introduced in 1955 to replace the preceding series with the newly issued denomination of 3 yuan. This independently high-graded banknote realised HK$156,000 (including buyer's premium), exceeding its pre-auction estimate.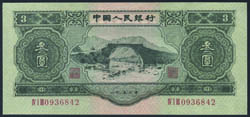 Lot 1135A
Realised Price: HK$156,000
ABOUT SPINK
Spink is the world's leading auctioneer of stamps, coins, banknotes, medals, bonds & shares, autographs, books and wine. Since its foundation in 1666, the Spink name has become synonymous with tradition, experience and integrity. Holder of royal warrants and numerous records for prices achieved at auction, Spink offers an unparalleled range of services to collectors worldwide. Spink is headquartered in London and holds over 70 auctions a year around the globe. All catalogues are available on our website and through our Spink App for iPhone and iPad.
For high resolution images please contact;
Ed Rivers
Marketing, Advertising & PR