The Spink Collector's Series sale in NY, January 14-15 2014, will feature the Gerald W. Jackson Collection of British Pennies. The collection is largely made up of a select group of Hammered types and late 18th Century onwards large Coppers.
Hammered highlights include:
An East Anglian Sceat or Transitional Penny of Beonna (749-760 or later). Less than a handful of these Interlace types are known and should be considered the first silver Penny of East Anglia.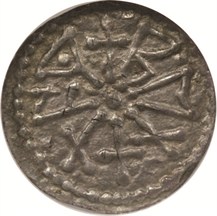 A unique Hiberno-Norse Penny of Anlaf V (1029-1034), Norse ruler of Dublin. This coin is the only known example in his name.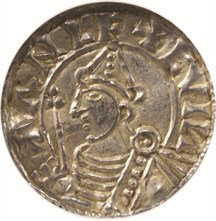 A handsome Portrait Penny of Alfred the Great (871-899), London mint, moneyer Tilewine.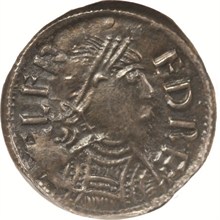 Victoria Penny lots, numbering 59, are all high-grade and include a good amount of Proofs and rarities. The Jackson collection also includes a choice group of Mexican Crowns, with a concentration of Peso types, such as 'Caballitos'; and a broad offering of Icelandic coins including a number of quite Rare Proof strikes.
Other properties include a pleasing group of Ancient Greek silver, highlighted by a lovely Syracusan Dekadrachm, and a Tetradrachm of Akanthos, ca. 430-390 BC; and sundry world coins, medals and currency, including a Very Rare Yemeni Gold Rial (5 Lira) of Imam Yahya, AH 1344.