On the 5th of December 2013, forty years since the passing of Bruce Lee, Spink's expanding Hong Kong office is very proud to offer a stunning and unique collection of personal articles from the life and career of The Little Dragon.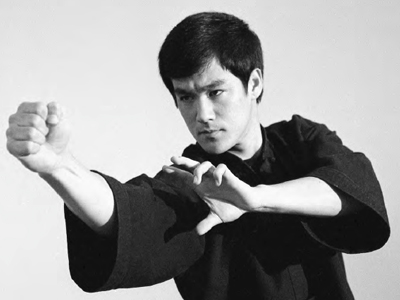 From iconic film memorabilia to items of personal clothing and jewellery, this extraordinary selection of prized collectables represents landmark moments in the life of Bruce Lee, an evocative and enduring Chinese icon and a remarkable human being who has inspired millions across the world for the last four decades.
The sale includes some highly collectable autographs, including a fantastic Chinese master monk hand-drawn by Bruce Lee, an accomplished freehand artist. It was developed by him in 1973 and is almost certainly a conceptual character for 'The Green Bamboo Warrior', a project cut short by Bruce's sad and premature death just a few months after its conception.
The lot is estimated to fetch HK$20,000-30,000.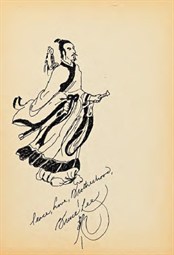 Other autographs include the 'Fist of Fury' brochure signed to his student and co-star Bob Baker (estimate: HK$20,000-30,000) and Bruce Lee's Ketsugo Karate Book (estimate: HK$8,000-10,000).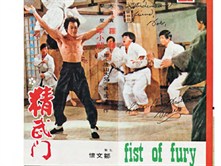 There is also an amazing chance to own pieces of the master's own clothing, including his 'Game of Death' jumpsuit, which was personally designed, commissioned and worn by Bruce Lee during the filming of 'Game of Death' in 1972. It is estimated to fetch HK$250,000-300,000.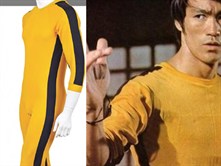 Also from 'Game of Death', his Nunchaku - one of the most iconic martial arts weapons of all time - is estimated at HK$200,000-300,000.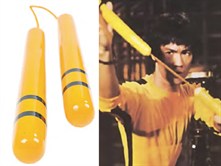 Other highlights include his Jade Pendant, with an estimate of HK$150,000-200,000. Bruce evolved the design of his pendant from the classic Yin-Yang symbol that adorned his personal letterhead and publications.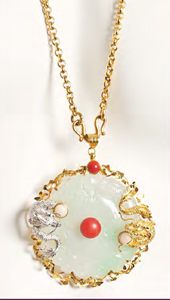 Thought by many to be the greatest martial arts teacher and practitioner of the 20th Century, Bruce Lee is a household name across the world and a pop culture icon that spans generations.
He was born in San Francisco on November 27th 1940 and died in Hong Kong on July 20th 1973. In a short lifetime defined by dedication, innovation and triumph over adversity, Bruce Lee revolutionized the world of martial arts through his profound teachings and philosophy. Even though he lived for a brief 32 years, he created an enduring legacy through his work in motion pictures that will impassion and inspire audiences for generations to come.
When Bruce Lee passed away, tens of thousands of people from all walks of life attended his public funeral in Hong Kong to pay one last heartfelt tribute to one of the greatest martial arts icons who ever lived.
Sometime before his death, Bruce recorded the following:
"Even though I, Bruce Lee, may die someday without fulfilling all of my ambitions, I feel no sorrow. I did what I wanted to do. What I've done, I've done with sincerity and to the best of my ability. You can't expect much more from life."
With this outstanding collection, Spink China is offering a once-in-a-lifetime opportunity to be a part of what this legendary figure stood for. He was - and remains - an inspiration.
The Bruce Lee Memorabilia Sale will take place at 6PM on the 5th of December 2013 in Spink's Hong Kong auction room.
All images copyright Spink.
Click here for more information on Spink Chairman and CEO Olivier D. Stocker