A memorable week at Spink has continued with a World Banknotes sale spanning two eventful days. It is the biggest and most diverse world note sale in recent history and featured some truly remarkable items.
The sale included fantastic collections of Egypt, India and South Africa, the Alan Cole collection of Romania, and the extensive John Glynn collection of World Notes. Many of the notes sold for many thousands above estimate, including the following eye-catching highlights.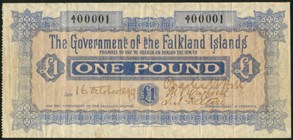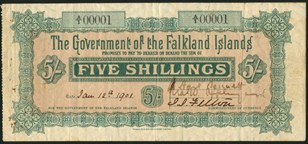 Lots 527 + 528
Government of the Falkland Islands,
a Superb Pair of Number 1 Notes
Sold for £54,000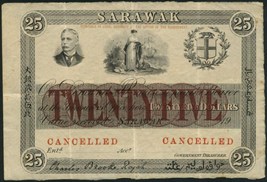 Lot 1419
1900, Sarawak Government issue, unissued $25
Sold for £31,200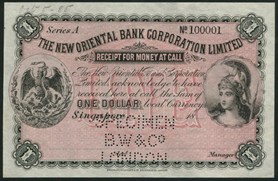 Lot 1449
1885, The New Oriental Bank Corporation Limited, specimen $1
Sold for £31,200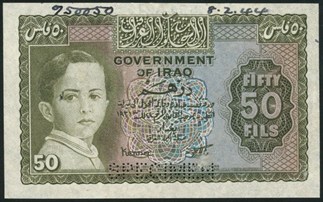 Lot 839
1944, Government of Iraq, specimen 50 fils
Sold for £45,600
The above specimen made for a particularly suspenseful atmosphere, ultimately selling at almost ten times its estimated value, a record for the sale.
The sale was highly popular among a wide range of bidders in our busy London Auction Room, on the phone and on Spink Live. It lasted well into Wednesday evening, and today ended with a series of British notes, many of them unique.
Spink's banknote department continues its busy October programme tomorrow with The Ibrahim Salem Collection of African Banknotes and Banknotes of Bermuda - Dr. the Hon. David J. Saul Collection.
To view the sale results in more detail, click here.
For further press information, please contact: Eleanor Ball, Email: [email protected] or Telephone: +44 (0)20 7563 4009. All images copyright Spink.
Click here for more information on Spink Chairman and CEO Olivier D. Stocker