Yesterday afternoon, Spink sold almost £2 million of rare world coins. The sale featured 600 lots from around the world, including superb rarities from Italy, Spain and Transylvania.
With many of the coins in the sale coming from a collection formed between the wars, there was huge interest from many European collectors and dealers. This led to intensive bidding with the best lots seeing impressive prices.
Among the afternoon's considerable highlights were several coins that received a round of applause after the hammer price climbed well above the estimate.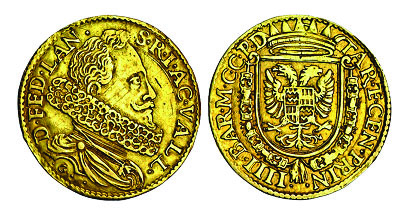 Lot 214
Italy, Compiano, Federico Landi, Doppia
Price Realised: £55,200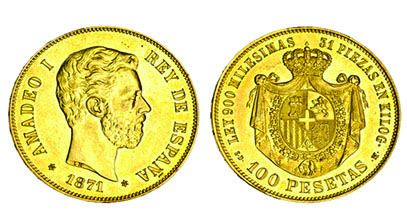 Lot 527
Spain, Amadeo, 100-Pesetas, 1871
Price Realised: £120,000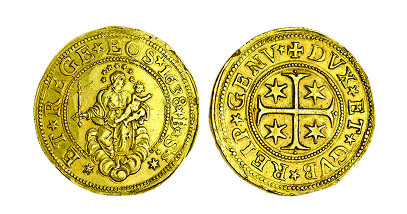 Lot 258
Italy, Genoa, da Dodici Doppie e Mezza (12½-Doppie), 1638
Price Realised: £150,000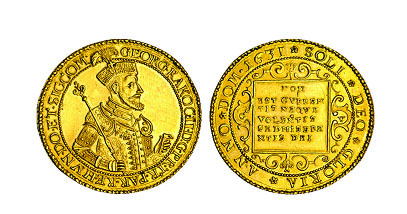 Lot 567
Transylvania, Kolozsvár-Klausenburg, Georg I Rakoczi, 10-Ducats, 1631
Price Realised: £75,600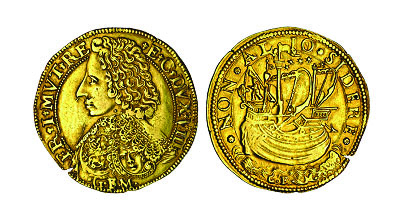 Lot 298
Italy, Modena, Francesco I d'Este, 10-Scudi d'oro, undated
Price Realised: £83,600
Spink is pleased to have achieved such excellent results with yesterday's sale, especially with such striking and historically significant coins that have been off the market for so long.
The Spink Coin Department has said "we are delighted with the results of Spink's most important World Coins sale for many years. When combined with our specialist English and Indian sales of last week, these three sales have realised over £3 million, showing that Spink is a magnet for coin buyers from around the globe."
For more information on some of the items sold yesterday, click here.
To view the sale results in more detail, click here.
For further press information, please contact: Eleanor Ball, Email: [email protected] or Telephone: +44 (0)20 7563 4009. All images copyright Spink.
Click here for more information on Spink Chairman and CEO Olivier D. Stocker